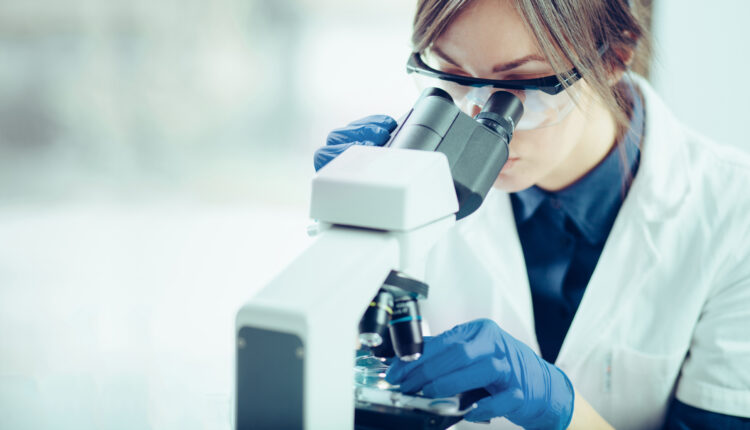 TDR's Top 5 Psychedelic Developments For The Week of September 14
Welcome to TDR's review of the Top 5 psychedelic stories of the past week. Aside from presenting a synopsis of events, we provide commentary to break down the significance of each to investors. TDR is committed to maintaining in-depth market coverage of the most newsworthy events the psychedelics space has to offer.
Numinus Wellness Inc (TSXV:NUMI) announced that the TSX Venture Exchange has accepted for listing the 9,200,000 warrants issued pursuant to the Company's previously announced prospectus offering that closed on September 10, 2020. The Warrants will be listed for trading on the TSXV under the symbol "NUMI.WT" effective at market open on Monday, September 21, 2020.
Each Warrant entitles the holder thereof to acquire one common share of the Company at an exercise price of $0.35 until September 10, 2022.
Fifty years after political and cultural winds slammed shut the doors on psychedelic research, UC Berkeley is making up for lost time by launching the campus's first center for psychedelic science and public education.
With $1.25M in seed funding, the new center will conduct research using psychedelics to investigate cognition, perception and emotion and their biological bases in the human brain. Also included is the development of a program for educating the public about this rapidly advancing psychedelics research.
Mind Medicine Inc. (NEO: MMED) (OTCQB: MMEDF)received a boost in visibility as Canaccord Genuity initiated coverage in the psychedelics-based pharmaceutical company. Canada's pre-eminent investment bank bestowed a hefty—if not presumptive—price target while laying out a meticulously-conceived 42-page report.
On a sum-of-the-parts basis, Canaccord came to a valuation estimate based on discounted cash flow (DCF) analysis for each compound—discounted at 10%—and risk-adjusting based on stage of development. Individually, the per share value of each component at this stage of the lifecycle (in $CAD):
LSD for anxiety — $0.82
18-MC for OUD — $0.79
LSD for adult ADHD — $0.10
LSD for cluster headaches — $0.01
Cash: $0.09
The end result is a Speculative Buy/C$1.75 price target for MMED stock, which is exclusive of the commercial potential for MindMed's Phase 1 MDMA and DMT programs at this time.
2. Mind Medicine (MMED) Jumps on Spillover Interest As Compass Pathways Soars in IPO Debut
With Canadian psychedelic stocks experiencing a profound morass since mid-May, the sector received a boost on Friday as Compass Pathways (CMPS:NASDAQ) debuted on the Nasdaq Stock Exchange (further coverage below). In particular, one stock stood to benefit from the potential sentiment spillover effect owing to similarly-phased clinical trials and Canadian market leadership. That company is Mind Medicine Inc.
Compass Pathways is conducting a randomized controlled Phase 2b study of psilocybin therapy in 216 patients with treatment-resistant depression in 20 sites across Europe. This will be conducted using psilocybin capsule extracts in combination with psychotherapy to treat major depression disorders. Meanwhile, MindMed is conducting its own Phase 2 trial of lysergic acid diethylamide (LSD) assisted therapy for anxiety disorder—a cornerstone component of the company's business model. MindMed is also advancing 18-MC for opioid addiction, which is expected to reach Phase 2 studies later this year.
Although MMED opened the session flat, shares were soon bid higher as pre-market indications showed CMPS would likely open well above its $17 IPO price. A deluge of volume quickly took MMED to a morning high of $0.50 (↑13.63%) before CMPS even traded a single share. Another surge into the close took MMED to $0.52 (↑18.18%) by session's end. Volume chimed-in at 2.946 million shares—the most since July 2, 2020.
Whether MindMed can continue riding shotgun on Compass' success in unclear. Both companies target different compounds and face their own unique regulatory battles. But it was nice to see volumes jump appreciably sector-wide, as meaningful capital flowed into psychedelic stocks for the first time this summer.
Either way, MindMed was the go-to choice for investors looking for psychedelics exposure on Canadian exchanges.
1. Compass Pathways Debuts On Nasdaq Stock Exchange; Stock Jumps 70.59%
The most acclaimed psychedelics IPO to come to market took place on Friday. Compass Pathways PLC, the British-based pharmaceutical company with the most advanced for-profit psilocybin trials in the industry, opened at $23.40 and surged to $29.00 by session's end. The closing price represents a ↑70.59% increase from the final IPO price of $17 set day before. With around 35 million shares outstanding after the underwriter over-allotment, the company sports a market capitalization of over $1 billion.
The U.K. startup backed by tech billionaire Peter Thiel and lead investor Christian Angermayer recently filed to go public approximately four years after it was founded. Its mission: to explore the use of a psychedelic compound psilocybin—found in 'magic mushrooms—to attenuate treatment-resistant depression.
In the end, Compass' big debut was a welcome reprieve for a sector that had been struggling to generate sustainable investor interest. With a true leadership stock generating headlines, sector visibility and credibility has been enhanced.