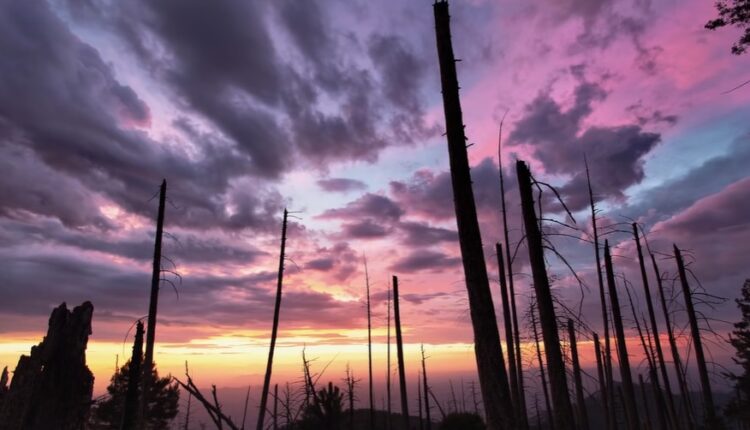 TDR's Top 5 Psychedelic Developments For The Week Of September 19
Welcome to TDR's review of the Top 5 Psychedelic Developments for the week of September 19. Aside from presenting a synopsis of events, we provide market commentary to summarize the week that was for publicly-listed companies.
5. Optimi Health, ATMA Journey Centers To Proceed With Phase I Natural Psilocybin and MDMA Clinical Trial Application To Health Canada
Optimi Health Corp. announced that in conjunction with ATMA Journey Centers, the companies have confirmed their intent to proceed with a Phase I clinical trial application (CTA) that will document the safety of the Optimi's natural psilocybin biomass and 3,4-methylenedioxy-methamphetamine (MDMA) in healthy patients.
Upon Health Canada approval, it would be the first trial to assess both safety and additional markers, such as the mystical experience questionnaire in healthy subjects that have consumed MDMA.
4. The Economist Op-Ed: After Fallow Decades, Neuroscience Is Undergoing A Renaissance
From your reading of the words on this page, to your memory of breakfast, to the tickle of hair against your skin, your experiences are the work of nerve cells. So are your feelings, chains of reasoning, good and less good habits. So are your anxieties, moods, and the tremblings and lapses of memory which, if they do not afflict you yet, are likely to do so eventually. The whole panoply of human experience can be found in electrochemical pulses passed along and between the 90bn nerve cells, also known as neurons, that make up a person's brain.
When minds change, so do brains—and the opposite is also true. Things which change brains and central nervous systems, or the behaviour of specific types of neurons and supporting cells within those structures, can also change minds, for better or worse. When brains age, or are damaged, or are diverted with recreational drugs, minds alter, too. Sometimes entire personalities shift.
__________
The United States Is Dominating Psychedelic Research: Clinical Trials By Nationality
__________
3. Consecutive 9%+ Loss Weeks For Psychedelic Stocks, As Risk Assets Hammered In Rising Rate Environment
The psychedelic sector recorded its second consecutive sub-9% loss week, as indicated by the Horizon Psychedelic Stock Index ETF (PSYK) (↓9.44%). The ETF underperformed the Nasdaq Junior Biotechnology Index (↓8.33%) and Nasdaq Biotechnology Ishares ETF (↓6.21%), which lagged the broad indexes. Though FED Chair Jerome Powell lowered the Fed Funds rate 75bps and inline with expectations, the FED's 'dot' chart steepened and analysts expect rates to remain elevated for longer. The NASDAQ 100 ↓4.57% and S&P 500 ↓4.59% fell moderately, registering a good percentage of the weekly loss on the Friday session.
Here's how the Health Care (Biotechnology) sector performed:
In the news…
Biomind Labs announced the completion of dose administration of 30 healthy subjects in the Company's Phase II trial of its novel drug candidate BMND01 for Treatment-Resistant Depression.
Braxia Scientific announced that the Supreme Court of British Columbia has approved a settlement of a class action lawsuit that was filed in May 2021 against Braxia Scientific, its CEO, certain of its former officers, a shareholder, and underwriters. The Canadian Settlement contemplates a cash payment of CDN $1.9 million, of which the company will be paying CDN $1.6 million.
Clearmind Medicine has filed a provisional patent application related to metabolic syndromes including obesity.
Cybin Inc. has successfully achieved its research and development milestones that helped to build and progress its innovative pipeline of investigational psychedelic therapeutics ahead of projected timelines. These milestones were set forth in the acquisition agreement of Adelia Therapeutics Inc. in December 2020.
Delix Therapeutics announced the appointment of Dr. Eliseo Salinas as Head of Research & Development.
GH Research PLC Phase 1/2 clinical trial of GH001, a vaporized 5-methoxy-N,N-dimethyltryptamine formulation, showed positive results in patients with treatment resistant depression.

HAVN Life Sciences on the advice of the company's Chief Financial Officer, has determined that the company is no longer a going concern as it is unable to meet its financial obligations as they come due. A restructuring plan is being put together by the Board, and the company is actively pursuing financing. There is no assurance that the restructuring will be successful or that Havn will be able to secure a new source of financing.
Ketamine Wellness Centers has expanded its partnership with the Veterans Administration Community Care Network to cover SPRAVATO® treatments at select clinics.
Mind Medicine announced the first patient has been dosed in a Phase 1 investigator-initiated study led by MindMed collaborator Prof. Dr. Matthias Liechti at University Hospital Basel (UHB). The study aims to evaluate the effects of MDMA-like substances, including MDA, Lys-MDMA, Lys-MDA, versus a placebo in healthy volunteers.
Nirvana Life Sciences reports filing of a patent for 7-hydroxymitragynine (D7-h), the active compound in kratom responsible for the opiate like effect the plant produces when ingested.
Numinus Wellness announced that its Toronto clinic, the Neurology Centre of Toronto by Numinus, is now offering ketamine-assisted therapy for patients with neurologic conditions.
Numinus Wellness announced the opening of a new clinic in Montreal that will replace an existing downtown clinic. The new site, in the Plateau neighborhood, will have expanded capacity to offer ketamine treatments, including a wider assortment of ketamine-assisted therapy options.
Origin Therapeutics Holdings announced that one of its portfolio companies, Xpira Pharmaceuticals, has obtained approval from the United States Food and Drug Administration for its first Investigational New Drug application.
PsyBio Therapeutics announced the formal acceptance by the United States Patent and Trademark Office of its latest U.S. PCT (Non-Provisional) patent application.
Psychedelic Rock Band Tangowhiskyman releases much awaited debut album, The Wait.
Psyence Group has received approval for its Phase IIa clinical trial from UK's Medicines and Healthcare products Regulatory Agency. The clinical trial will assess the efficacy and safety of psilocybin-assisted psychotherapy versus psychotherapy alone for the treatment of adjustment disorder due to an incurable cancer diagnosis.
Psyence Group has successfully exported psilocybin mushrooms to Psilo Scientific Ltd. in Canada. Psilo Scientific, a wholly owned subsidiary of Filament Health Corp., is an exclusively natural psychedelic drug discovery and extraction company.
Roth Capital has suspended its price target and Buy rating on Mydecine Innovations Group, citing a lack of clarity on financing and cash reserve.
Small Pharma has completed enrollment in the Phase IIa clinical trial of its intravenous formulation of N, N-dimethyltryptamine candidate, SPL026, with psychotherapy for the treatment of Major Depressive Disorder. This formulation recently received patent protection in the United States under patent no. 11,406,619 for injectable formulations of DMT based compounds.
Tryp Therapeutics has expanded its leadership team with the appointment of Jim O'Neill as its Chief Financial Officer. In his new role, Mr. O'Neill will oversee all aspects of Tryp's finance and accounting organization.
XPhyto Therapeutics has filed a patent application for a significant library of novel psychedelic compounds. Each compound was designed to provide specific alterations in their respective biopharmaceutical properties.
Xpira Pharmaceuticals has obtained approval from the United States Food and Drug Administration for its first Investigational New Drug application. The company will initiate a Phase 2a clinical trial which will study the efficacy of psilocybin-assisted therapeutic protocols in patients suffering from Anorexia Nervosa.
2. Miami Clinic Kicks Off First National Study Of LSD To Treat Anxiety
A Miami-area private research clinic has kicked off a federally approved clinical trial to test LSD as a possible treatment for generalized anxiety disorder.
The milestone trial — billed by the drug developer as the largest study of LSD for potential commercial use ever conducted in the United States — reflects a growing body of research that suggests those hippies were maybe on to something: That the mind-altering power of LSD, mushrooms and a host of other hallucinogens — if administered in controlled amounts under medical supervision — might have some beneficial properties, particularly in treating psychological problems.
The proprietary "pharmaceutically optimized" form of LSD is named MM-120 and owned by MindMed, a small psychedelic biotechnology company based in New York.
1. Congressman Says Psychedelics Show 'Real Promise' As Alternative Therapies At Committee Hearing
As a House committee takes steps to broadly improve patient access to healthcare, one congressman is taking the opportunity to call for a conversation about the therapeutic role of psychedelics like psilocybin, which he says have "real potential" as alternative mental health therapies with "less impact" than traditional pharmaceuticals.
Rep. Earl Blumenauer (D-OR) spoke about the therapeutic potential of psychedelics on Wednesday during a House Ways & Means Committee markup of several bills related to worker and family health support that aren't directly related to drug policy reform.
The congressman, who has long championed marijuana legalization and become one of the most outspoken members on Capitol Hill advocating for psychedelics reform, said he's "encouraged with the spirit with which we're moving forward being able to integrate a variety of areas for reform" as the panel works to address issues like outpatient care.