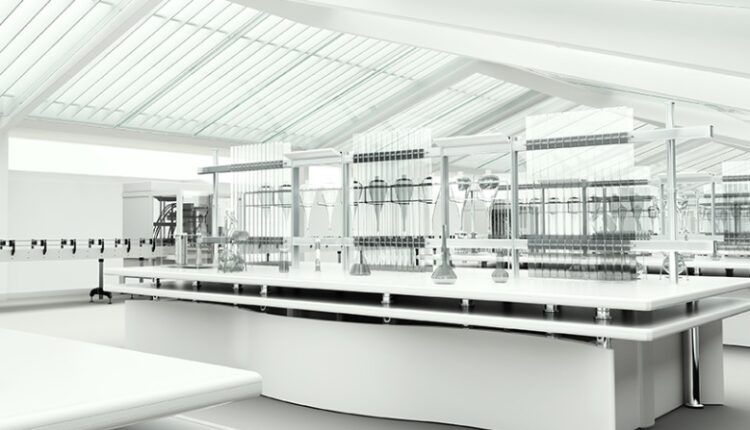 TDR's Top 5 Psychedelic Developments For The Week of September 28
5. Red Light Holland To Introduce iMicrodose Packs And Media Center in Holland
Red Light Holland Corp. (CSE:TRIP) (FSE:4YX) announced their iMicrodose Packs are expected to be available early October 2020 to Interrobang Ltd. (doing business as Super Smart)—the wholly-owned subsidiary of PharmaDrug Inc.
Red Light Holland has also reached an agreement with Super Smart to build and set up an iMicrodose Media Information Centre in Super Smart's Tiel, The Netherlands location. The Centre is expected to be ready before the end of 2020.
Field Trip Health announced that it has successfully completed GLP (Good Laboratory Practices) synthesis of its first molecule in development, FT-104. Preliminary assessment from in-vitro and in-vivo tests confirms the activity of FT-104 at the 5HT2A receptor, which is believed to be responsible for psychedelic experiences.
FT-104 is designed to provide unique and useful pharmacological features to make a commercially viable alternative to naturally derived substances such as psilocybin, DMT and LSD. It was selected as Field Trip's first drug candidate for the intended conditions it is being developed to treat.
3. Field Trip Health Ltd. Completes Reverse Take-Over Transaction and Prepares for Listing on the Canadian Securities Exchange
Field Trip Health Ltd. (formerly Newton Energy Corp.) is pleased to announce that it has completed its previously announced reverse take-over of Field Trip Psychedelics Inc. (FTP) by way of a three-cornered amalgamation. The Company will carry on the business of FTP, which is a global leader in the development and delivery of technology-enabled psychedelic therapies. Prior to the closing of the Transaction the Company changed its name to Field Trip Health Ltd. and consolidated the outstanding common shares of the Company on the basis of one post-consolidation Share for every eight pre-consolidation Shares.
The Company anticipates that its shares will commence trading on the Canadian Securities Exchange on or about October 7, 2020, under the symbol "FTRP", subject to customary conditions, including the final approval of the CSE.
2. 3 Reasons Why Mind Medicine Could Be a Better Relative Value to Compass Pathways
With Compass Pathways Plc (NASDAQ:CMPS) (FRA:5Y6) generally soaring since its September 18 IPO listing on NASDAQ, the nascent Canadian psychedelics sector has received a tremendous shot in the arm. None more so than Mind Medicine Inc. (NEO:MMED)(OTC:MMEDF), which is the only major psychedelic stock to mimic Compass' move both on a percentage basis (90.90% vs. 117.64%) and breadth. But is this strong price action correlation justified? We think so—especially in consideration to some key differentiators presented below.
The thesis is broken up into 3 basic reasons:
Mind Medicine Has A Deeper Portfolio Pipeline—Including Two Lead Trial Candidates
One of Mind Medicine's Lead Candidates Faces Less Regulatory Hurdles to Commercialization
MindMed is 5.5x Cheaper Based On Aggregate Market Capitalization
Please click link above for full article reasoning.
1. Sector FOMO Fizzles As Compass Pathways Falls 14.70%—But Finishes The Week Strong
After an explosive multi-day rally following its September 18 NASDAQ listing, Compass Pathways came back to earth. The market's new pharmaceutical psychedelics leader fell as much as ↓23.55% peak-to-trough, before staging an impressive rally to close the week. Although some investors may deem this week's price action disappointing, a big dose of context is in order.
For starters, Compass Pathways had risen ↑153.94% in just five full sessions off the jump. Compass shares, anticipated to list between $14-16/share in pre-IPO placement, settled at a final price of $17/share prior to listing. Even if demand was underestimated by the street, the quick returns are nothing to complain about for a company that won't produce meaningful pharmaceutical sales until at least 2025.
Secondly, valued at approximately US$1.6 billion at its height, Compass Pathways appeared short term over-extended. As described in our well-read article linked above, we explained how Compass may be getting ahead of itself.
For example, Compass Pathways has only one Phase 2 trial ongoing, with remaining therapeutic activities being research collaborations with various academic institutions. And the kicker: top line trial results won't be available until late 2021. So while Compass has a sizable war chest to shop for other therapeutic targets—generating splashy headlines for FOMO seekers—the bottom line is that there's a long way to go before data-driven results are made.
That's not to say we're bears on Compass Pathways. As the only psychedelic-focused company listed on a major exchange, it should accrue the lion's share of sector investment inflows. It also has a tight share structure and protracted lockup period (180 days) that will keep the float tight for some time.
In addition, CMPS finished Friday ↑8.93% on the strongest volume day of the week. So there is hope momentum can regroup anew.
But investors should be prepared that Compass may not be able to carry the sector by itself, given the nascent stage of its science. We are simply spectators at this point, although we know very well to never underestimate the power of FOMO.