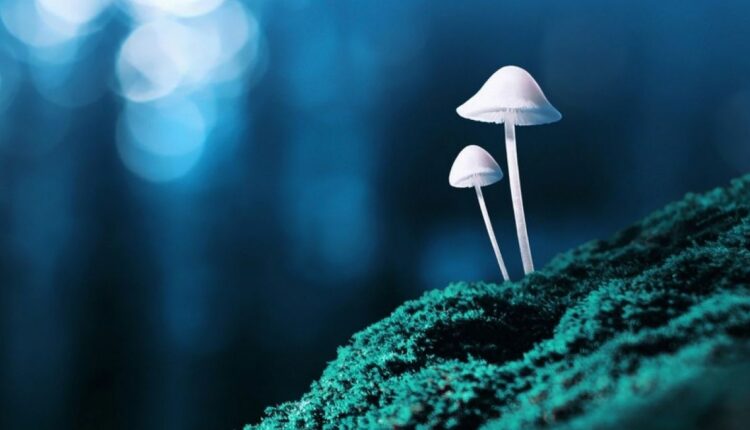 TDR's Top 5 Psychedelic Developments For The Week of September 7
Welcome to TDR's review of the Top 5 psychedelic stories of the past week. Aside from presenting a synopsis of events, we provide commentary to break down the significance of each to investors. TDR is committed to maintaining in-depth market coverage of the most newsworthy events the psychedelics space has to offer.
5. AWAKN Life Sciences Launches Clinical Research Division
AWAKN Life Sciences Inc., a European psychedelics-assisted psychotherapy company, announced the launch of its Commercial Clinical Research Division. The purpose is to broaden access to psychedelic-assisted psychotherapy and integrate these services into mainstream mental healthcare in Europe. This shall be facilitated across three business divisions: Clinical Research, Therapeutic Clinics and Practitioner Training.
4. Psychedelics Company Havn Life Announced Commencement Of Public Trading On The CSE
Havn Life Sciences Inc (CSE:HAVN), a biotechnology research and psychedelic compounds development company, commenced trading on the Canadian Securities Exchange under the ticker symbol "HAVN".
Among those serving on Havn's Board of Directors is former Aphria Inc. CEO Vic Neufeld. Previous to directing one of Canada's most successful licensed producers, Mr. Neufeld lead Jamieson Laboratories—Canada's largest manufacturer and distributor of natural vitamins and minerals. During his tenure, the company progressed from $20 million in annual sales to over $250 million, while expanding its distribution network to over 40 countries.
3. Numinus Announces Closing of Oversubscribed $4.6 Million Offering
Numinus Wellness Inc (TSXV:NUMI) announced that it closed its previously-announced short form prospectus offering—including the exercise of the agent's option in its entirety. A total of 18,400,000 Units of Numinus at a price per Unit of $0.25 were sold for aggregate gross proceeds of $4,600,000.
Each Unit is comprised of one common share and one-half of one common Share purchase warrant. Each warrant entitles the holder to purchase one common Share for a period of 24 months following the closing of the Offering at an exercise price of $0.35.
2. M2Bio Sciences (WUHN) Displays Strong Price Action This Week
While the psychedelic sector continues its moribund price action, M2Bio Sciences Inc. is showing signs of life. WUHN is among the select few sector players trading anywhere near its 52-week closing high. The microcap company positioning itself in the medical CBD (cannabidiol) and psilocybin markets was bid up strongly by investors, testing the top of a range formulated this summer.
For the week, WUHN stock closed up ↑51.45% to graze 2020 highs before profit taking set in on Friday. Volume was near its 3-month weekly average, although on a shortened week. Interestingly, the steady incline was not news driven, as M2Bio Sciences' last press release dissemination occurred via Corporate Update on August 21.

Whether this week's price action was simply bottom pickers buying the recent dip or something more is unclear. However, we can say that technically speaking, M2Bio Sciences has perhaps the best looking chart in the sector—save for Havn Life Sciences which is just getting started. That in itself is worthy for #2 place on TDR's Top 5 Psychedelic Developments as the sector continues to work through nasty bear market conditions.
1. Havn Life Sciences Commences Successful Debut on the CSE
Despite coming to market in tough sector conditions, Havn Life Sciences pulled off a very successful debut. With some of the pre-public financing rounds issuing Units at $0.25 per Unit, the stock opened up at $0.50/share (where many of the pre-public warrants are priced) and didn't look back—closing at $0.66 by the time Friday ended. Not bad for a stock where investor chatter was relatively muted going in. 
| | | | |
| --- | --- | --- | --- |
| Date | Unit/Warrant Price ($) | Units Issued | Gross Proceeds ($) |
| April 20, 2020 | 0.25/0.50 | 4,000,000 | 1,000,000 |
| April 29, 2020 | 0.25/0.50 | 2,924,000 | 731,000 |
| May 27, 2020 | 0.25/0.50 | 3,340,000 | 835,000 |
| May 28, 2020 | 0.02 | 33,906,667 | 678,133 |
| June 1, 2020 | 0.1 | 249,000 | 24,900 |
| June 5, 2020 | 0.25/0.50 | 6,210,000 | 1,552,500 |
Helping to keep investors engaged was Thursday's announcement that its wholly-owned subsidiary, HAVN Research Inc., was granted a Section 56 exemption by Health Canada. This designation will give it the ability to possess certain amounts of pure psilocybin for scientific purposes, specifically for the research and development of quality control methods. The company intends to immediately begin work on experiments to develop a set of methods for the safe, standardized, quality-controlled production of medical compounds extracted from the mushroom.
As of the Preliminary Prospectus dated June 9, 2020, the company had $4,333,900 in working capital and consolidated assets of $8,337,766. The company has yet to derive reported revenue. Have Life Sciences lists Numinus Wellness, MindMed Inc. and Champignon Brands—as well as soon-to-be NASDAQ IPO Compass Pathways Ltd.—as direct competitors.
TDR congratulates Havn Life Sciences' successful foray onto the public markets.