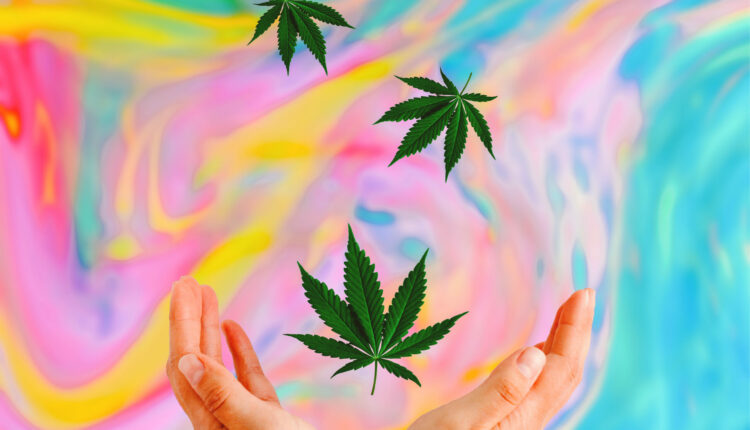 The DEA Is Calling For Increased Psychedelics And Cannabis Production In 2022
As the hype around psychedelics continues to grow, the agency responsible for combatting drug trafficking and distribution in the United States seems to understand the need for more robust psychedelic research. In what some have called "a progressive move," the DEA has called for an increase in the production of several drugs, including a long list of psychedelic substances.
In a notice issued through the Federal Register earlier this month, the DEA proposed a large increase in production quotas for a wide array of controlled drugs in 2022, including (but not limited to) MDMA, DMT, LSD, psilocybin, and cannabis.
"There has been a significant increase in the use of schedule I hallucinogenic controlled substances for research and clinical trial purposes," reads the notice, which goes on to state plainly that the DEA is in full support of the regulated research of these drugs. The notice, published on October 18, also calls on the public to offer comments for a 30-day period.
The list of psychedelic substances for which the DEA is recommending an increase in production includes MDA, MDMA, 5-MeO-DMT, N,N-DMT, LSD, cannabis, cannabis extract, mescaline, psilocybin, and psilocin.
As these drugs are currently all categorized as Schedule I in the Controlled Substances Act, they are defined as having no currently accepted medical use, and possessing a high potential for abuse. However, with a growing number of applications to "grow, synthesize, extract, and manufacture dosage forms containing specific schedule I hallucinogenic substances for clinical trial purposes," the agency is suggesting more than double the amount it proposed for in 2021 in the case of several drugs.
The DEA is calling for the production of 3,200 grams of MDMA (significantly more than the mere 50 grams it called for in 2021), 500 grams of LSD, 550 grams of 5-MeO-DMT, 100 grams of mescaline, 3,000 grams of psilocybin, 2,000 grams of psilocin, and a whopping 3,200,000 grams of cannabis, as well as 1,000,000 grams of cannabis extract. (You can see the full list of proposed amounts here.)
While the proposed increases to psychedelics are exciting, one shouldn't dismiss the calls for more cannabis, especially now that 36 states across the country have implemented medical cannabis programs.
"These proposed 2022 quotas reflect the quantity that DEA believes is necessary to meet the estimated medical, scientific, research, and industrial needs of the United States, to include any increase in demand for certain controlled substances used to treat patients with COVID-19," concludes the document.