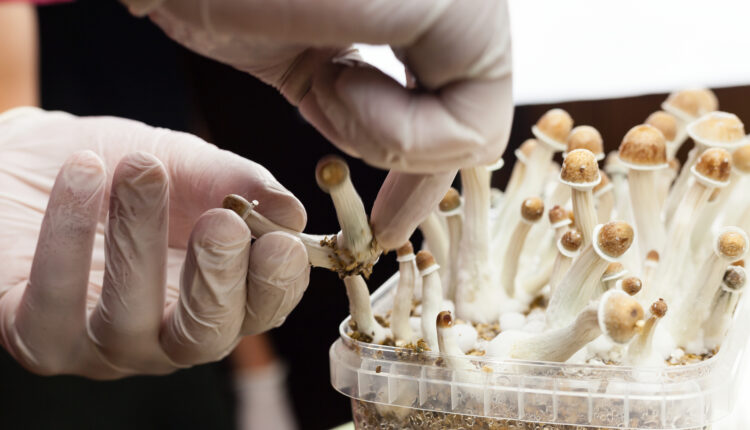 The Freedom and Responsibility That Comes With Psychedelic Medicine
As the psychedelics space continues to grow– similar to the now-widely-accepted cannabis space– people around the world still have questions about psychedelic medicine and how it works. Just like any medicine, whether alternative or prescribed by doctors, overuse comes with consequences while accepted use can reap great benefits for the consumer. 
Since the psychedelic medicinal therapy is still in the early stages of scientific research, clinical trials, and ambiguity, there is a sense of responsibility that comes with the curiosity of consuming psychedelic products.
First off, psychedelics include substances such as MDMA, LSD, and magic mushrooms among others. Psychedelics increased in popularity in North-America as people continued their struggles with the negative effects of the COVID-19 pandemic such as job losses, family troubles, financial hardships, and a rise in mental health illnesses and lack of coping mechanisms.
Here are some benefits and consequences that come with the consumption of psychedelics:
Improving Mental Health:
In recent years, the psychedelic space has conducted clinical trials with industry experts and researchers to show the benefits of psilocybin-based medicine to help treat mental health illnesses that affect most people such as depression, anxiety, and even obsessive-compulsive disorder. 
Microdosing Benefits:
Psychedelic medicine is being researched to help everyone– not just people suffering from serious mental health illnesses as everyone is on their own mental health journey. Research shows that micro-dosing, for example taking a fraction of the amount of the recreational dose, may be just enough to derive the benefits in the mind and body without taking a full trip.
Backed by the FDA:
In 2017, the U.S. Food and Drug Administration allowed and granted the title of "Breakthrough Therapy Designation" to MDMA-assisted therapy aiming to help people suffering from Post-Traumatic Stress Disorder. This research is especially beneficial for war veterans, soldiers, and adults with childhood-trauma.
With the use of psychedelic medicine comes great responsibility as scientific research and trials are still in early phases with many government officials still not on board with psychedelic medicine.
Overdosing may lead to long-term problems:
The amount of the dose one consumes can significantly affect the "trip" with the psychedelics, which may not be the most pleasant experience. For psilocybin mushroom, the effects can vary considerably on the type of mushroom to the tolerance of the consumer. It may be difficult to measure the amount of psilocybin in mushroom and therefore recreational consumption is not advised and it may lead to long-term side effects such as psychosis.
Psychedelic consumption is not entirely legal:
Consumers should know that psychedelic medicine is still in the early stages of fighting legal battles with the government and other organizations. Possessing and consumption of psychedelic medicine may lead to an arrest or criminal convictions.
Psychedelics education in communities:
Until the psychedelic space becomes "normal" or at-least widely accepted backed up by research, science, data allocation, and decriminalization, there is a need for proper education circulating around psychedelics medicine. There are may psychedelics communities that aim to raise awareness about the spiritual experience and journey that comes with psychedelics as well as the stigma. Awareness and education are the keys to creating safe psychedelic space.
All in all, the psychedelics space is an emerging and promising space for consumers as well as investors and the psychedelic renaissance may bring mental health solutions and investment prosperity to both groups.