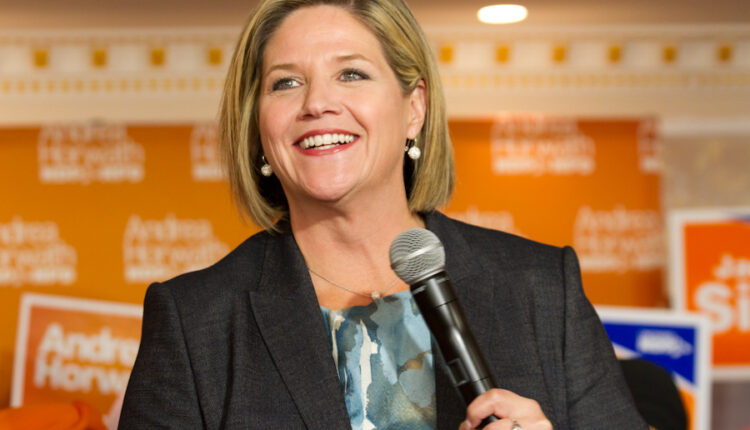 The NDP Of Ontario Promises Mental Health Care Upon Election
If the Ontario NDP holds true to her promise, she will provide universal mental health upon emerging as the victor of the next election.  This promise has the potential to be a major boon for the psychedelics industry as well as psychedelics investing as a whole.  There is the potential for universal mental health care to lead to the approval of psilocybin, MDMA and other psychedelics for use in therapeutic treatment.
Mental Health Is Going Mainstream
Andrea Horwath, the Ontario NDP head, bravely announced mental health will be an essential pillar of her party's political platform this weekend.  The announcement was made during a public event held in Toronto.  Horwath insists her party will expand coverage through OHIP to include mental health care across the board.  Horwath also promised she would eliminate barriers standing in the way of mental health care access if she is elected in June.
What A Universal Mental Health Care Policy Means
A universal mental health care policy would provide no-cost access to therapy services including mental health counseling that are not currently covered by government programs. Though the province currently covers a limited number of mental health services including psychological treatment in hospital settings, the coverage is not applicable to private counseling and psychotherapy. Horwath aims to change that by adding the entirety of mental health care under the umbrella of overarching health care. As a result, Ontario residents would be empowered to obtain mental health care by merely presenting their OHIP card rather than paying out-of-pocket.
Horwath states current community mental health professionals would be included within the plan and compensated with public funding for their efforts. Furthermore, OHIP would be amended to permit a maximum of half a dozen therapy sessions with the potential to escalate to a dozen therapy sessions for those who require additional treatment.
Recognizing The Importance Of Mental Health  
Horwath's party also indicated it will roll out legislation designed to recognize mental health as being on the same level of importance as physical health. Horwath gave a speech to her supporters in which she noted how mental health is just as important to personal wellbeing as the health of the body. She also went on to detail how the medical industry now considers mental health pain to be as real as that of physical pain.
Rewind one week ago and Ontario Liberals revealed a new set of policies that included a higher minimum wage along with nearly a dozen paid sick days. The party also floated out the idea of a package of "portable" benefits. The party indicates the package would be affordable and accessible to non-traditional workers including those in the gig economy, those who work on a contract basis and the self-employed.
Progress In The Context Of Mental Health Treatment
The Progressive Conservatives previously indicated they would invest nearly $4 billion in the decade ahead to bolster mental health that is both "connected" and "comprehensive". The Progressive Conservatives also promised to provide Ontarians with an addictions system to boot. Furthermore, the Ontario NDP stated it would decrease the waitlist for kids in need of mental health support to one month's time. At the moment, the wait for kids in need of counseling is upwards of two months.
According to the Centre for Addiction and Mental Health, individuals between 15 and 24 years of age are more likely to suffer from substance use disorders or mental illness than those in other age groups. If the Ontario NDP has its way, it will provide $15 million each year to fund mental health services for such children.