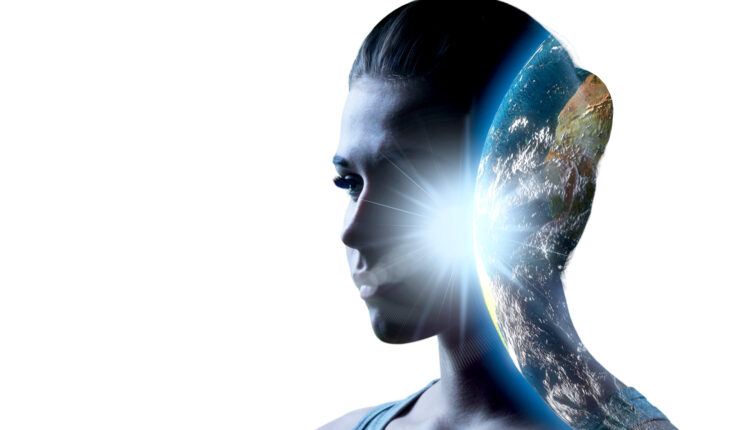 Tim Schlidt of Palo Santo Discusses Why Psychedelics Therapy is the Future of End-of-Life Care
End Well, a nonprofit dedicated to the belief that all people should experience the end of life in a way that matches their values and goals, has announced that it will host The End in Mind, a conference dedicated to the future of psychedelic medicines in care for people facing serious illness or end of life on Thursday, October 14.
The virtual event, which is currently free and open to the public, will bring together celebrities like Grammy winner Melissa Etheridge and Dream Corps founder Van Jones, along with healthcare, policy, culture, business and psychedelic leaders. It is considered to be the largest gathering combining the dual topics of therapeutic psychedelics research with end of life care.
The conference will explore a range of topics, including: psychedelic medicines and their uses, from age-old Indigenous practices to the latest clinical trials; the current and future role of psychedelics in care for serious illness, grief, and end of life; the science behind psychedelics and their potential to help treat mental, physical, and social conditions; stigmas surrounding the consumption of psychedelic substances; the policy landscape and emerging market for psychedelic medicines; and the growing movement to broaden access to these treatments.
The conference sets a new water mark in both the discussions of therapeutic use of psychedelics, as well as the advancements in thinking regarding end-of-life care.
"We find it quite perplexing that the medical and regulatory establishment uses the same diagnostic scales to identify depression in patients that seem to have a true neurochemical root cause versus depression in patients suffering from a terminal diagnosis or facing end of life distress," says Tim Schlidt, Co-Founder & Partner at Palo Santo, a VC that is a main sponsor of the event.
Schlidt explains that, "the latter clearly takes on a far more existential form, and the thought that the same treatment protocols used on a 20-year old suffering from depression would be used on an older patient suffering from existential angst related to a terminal diagnosis is quite absurd."
Schlidt expands on this, using depression as an example.
"To use a proxy statistic, we know that patients suffering from depression in tandem with a cancer diagnoses experience no statistically significant effect from the use of antidepressants," he says, explaining that depression is a good proxy given the overlapping existential nature of the cancer sub-population with end-of-life patients, especially given many cancer diagnoses are terminal.
"Therefore, the category of Major Depressive Disorder [MDD] is ripe for sub-segmentation given the widely varying forms that depression can come in," Schlidt says.
In Schlidt's mind, Sage Therapeutics, which commercialized Zulresso for treatment of postpartum depression, is one company that channeled this idea of carving out a more relevant patient subpopulation. He says that postpartum mothers exhibit far different profiles versus that of others with depression, which made him consider end-of-life care as similarly disparate, requiring a "far different diagnostic criteria and treatment regimen," he says.
"We wish that regulators and clinicians would wake up to this fact and realize that we need to better stratify this patient subpopulation and develop and utilize far different endpoints and protocols," Schlidt says. He notes that one group that has "woken up to this fact" is Reset Pharma, a company founded by Dr. Stephen Ross of New York University, that is tackling depression in patients suffering from a cancer-diagnosis and aiming to take on the broader existential distress category with psychedelic treatments.
Schlidt explains that, due to the work that Dr. Stephen Ross has pioneered, the scientific community knows that while standard antidepressants (SSRIs) don't adequately serve this patient population, psilocybin shows strong statistical significance in the ability to alleviate the suffering of patients with cancer diagnoses, a population that Schlidt reiterates is a proxy for the existential nature of end-of-life distress.
"Psychedelics hold the potential to offer far more relief as they get much closer to the existential roots underlying this ailment, helping patients cultivate a deeper spirituality necessary to cope with the dying process and giving them the sense that, at a cosmic level, 'everything will be okay,' Schlidt says.
"We do not die well in America, and most of our medical establishment is focused on prolonging the number of years someone lives rather than enhancing the quality of the years people have on this planet. We strongly believe that psychedelics hold the promise of addressing the latter," Schlidt adds.
From a business perspective, Schlidt also comments that they find this specific patient population "far more attractive."
"Currently it is still dubious as to whether insurers will reimburse psychedelic therapies. If not, it will significantly limit adoption as many patients will struggle to afford therapies that carry price tags in the tens of thousands of dollars," he says.
Schlidt explains that under an out-of-network paradigm, it makes most sense to target patient populations that are older and have a greater likelihood of being able to afford these therapies.
"Especially when faced with an end-of-life event, the willingness to pay for a final, deeply meaningful, perspective shifting event like a psychedelic journey is likely heighted, implying a more inelastic demand curve for this demographic," Schlidt says. He concedes that "it feels strange" at times to pathologize death and monetize it.
"But there is a commercial reality to any new therapy being developed," Schlidt says, adding, "Psychedelics for end-of-life treatment makes medical, ethical, and business sense."