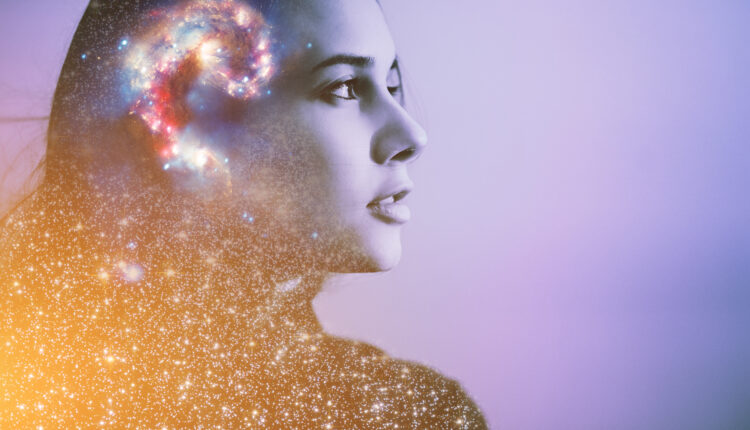 Tryp Therapeutic's Continued Growth Bolstered by Scientific Rigor and Strong Team
"Psychedelics may be seen as a fad," said Dr. James Gilligan, who brings 35 years of experience in the life sciences to his role as President and Chief Science Officer at Tryp Therapeutics, "But when I see that drugs have been tested appropriately, I'm intrigued. The more I looked, the more I saw there was a clinical opportunity here."
Tryp Therapeutics (CSE:TRYP), a pharmaceutical company focused on identifying and developing clinical-stage compounds for orphan diseases and other diseases with high unmet medical needs, has been making headlines lately here at TDR and proving itself to be a psychedelics company to watch.
The company's stock has been increasing steadily as it edges up to players like Compass Pathways, Mind Medicine, and Cybin Inc. who have all gone into Phase B Clinical Trials by enacting Section 505(b)(2) of the Food, Drug and Cosmetic Act, which allows certain drugs to proceed to trials within the patient population.
Of Section 505(b)(2), Gilligan, who has used the section throughout his career and plans to use it again with Tryp, says, "it affords a number of opportunities to move drugs quicker. We leverage things that are in the public domain from publications to other people's clinical studies that support most importantly the safety of the molecule. In over 50 clinical studies, there have never been an adverse event for psilocybin, so that's a nice checkbox for the FDA," he explains, "The other thing is that doses have been established and we know what should be administered. It gives us a leg up because we know how the molecule works and it affords us the opportunity to move directly into the patient population to test your hypothesis."
Tryp Explores cGMP Psilocybin and Novel Pharmaceuticals
Tryp recently announced that it has begun the process of manufacturing the 200g non-GMP demonstration batch of psilocybin. This production step is one of a series of milestones in the project plan to manufacture batches of Tryp's proprietary formulation of cGMP psilocybin to support the company's clinical development and for the company's upcoming clinical trials.
Among the projects that Tryp is currently undertaking include TRP-8802 for the treatment of fibromyalgia, and TRP-1001, an oral formulation of razoxane for the treatment of soft tissue sarcoma, a rare and diverse group of tumours that account for about 1% of all cancers in adults and 7% in children. Based on the prevalence of soft tissue sarcomas in the United States, Tryp believes it is a rare disease and that TRP-1001 should qualify for Orphan Drug status.
Like many power players in the psychedelics industry, it has come down to the strength of the team that makes it a company to watch. "We have assembled a group of individuals who have been in the industry for over 25 years and who have the requisite experience to get drugs to the market," says Gilligan. Of particular recent excitement is the appointment of world-renowned psychedelic scientist, Dr. Robin Carhart Harris to help lead the company's Scientific Advisory Board.
"He is a tremendous asset," says Gilligan, who pointed out the importance of Dr. Carhart Harris' research using psychedelics for treatment-resistant depression and notes the "remarkable results" that his colleague has observed when combining psychotherapy with psilocybin. He notes that the Tryp team had extensive drug development experience but were lacking in the psychotherapy approach, a gap that Dr. Carhart-Harris fills. "It was a good marriage," says Gilligan, "We knew the drug discovery and development side, he knew the psychotherapy. When you combine the two, it improved both our ability to take our drug successfully through clinical development."
Psilocybin is "not a simple molecule"
"We want to customise the psychotherapeutic approach," Gilligan adds, "We want to provide a holistic approach for the patient the provides them the highest likelihood of success. Many patients just haven't' had success with existing drugs," pointing to adding psychotherapy as the key to success with these molecules. "It's not a simple molecule."
Of the future of Tryp's trials, Gilligan said, "When you come to the final conclusion, you have faith in what you've been able to attain, and you can reproduce it. You want to make certain that the success you have in the clinic will now be able to be transferred to when people are using this after when it's approved to provide clinical benefit." And this is where Gilligan believes that Tryp brings its merit. "Exploring things more thoroughly helps both sides, both the outcome and the corporation, that we'll have success," he says.
Gilligan is concerned with changing the cultural aspect of psilocybin away from a recreational drug to a pharmaceutical molecule that has a strong place in the medical community. "I think our approach with the sound scientific regimen provides that credibility," he said.