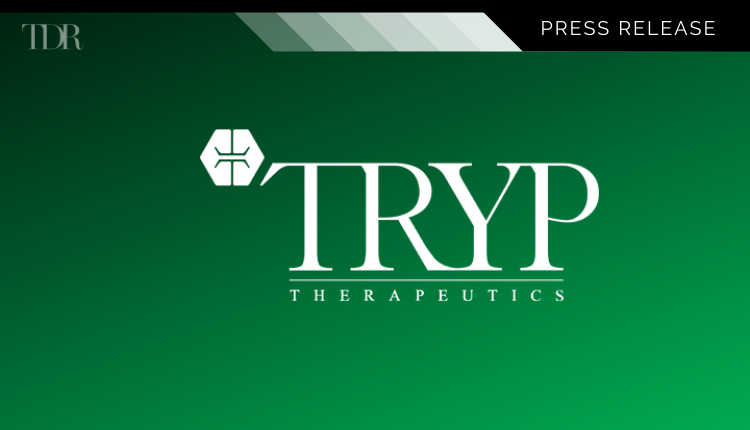 Tryp Therapeutics Partners with Clinlogix for Clinical Trial Support
Tryp Therapeutics (CNSX: TRYP) (OTCMKTS: TRYPF), a pharmaceutical company focused on developing clinical-stage compounds for diseases with unmet medical needs, announced today a master service agreement with Clinlogix, a Contract Research Organization (CRO), to support Tryp's clinical development of its Psilocybin-for-Neuropsychiatric Disorders (PFNTM) program.
Clinlogix has global experience with providing CRO services for the development of novel pharmaceutical products. The company will collaborate with Tryp and its clinical partners in a number of areas including medical writing, biostatistical analysis, data management, and trial monitoring.
"Clinlogix is pleased to partner with Tryp Therapeutics in support of their next stage in clinical development. We look forward to leveraging our core expertise in clinical research to advance this novel technology," said JeanMarie Markham, Founder & CEO of Clinlogix. "Sharing a common goal to deliver innovative solutions for unmet medical needs, Clinlogix is proud to support Tryp in advancing their novel treatments through the clinical trial process. We look forward to a collaborative and successful partnership!"
Tryp's collaboration with Clinlogix will initially focus on supporting Tryp's upcoming Phase 2a clinical trials for eating disorders and fibromyalgia. These studies are being conducted at leading academic centers, including the University of Florida, with deep expertise in their respective disease areas. Eating disorders such as binge eating and hypothalamic obesity that Tryp is targeting in its Phase 2a clinical study are often poorly addressed by currently available therapies. And Tryp's upcoming Phase 2a clinical trial for fibromyalgia is aimed at providing an additional treatment option for the nearly one-third of patients suffering from the condition that rely on opioids to address their symptoms.
The proper execution of a clinical study is of paramount importance in order to achieve clinical success; working with the team from Clinlogix provides Tryp with key elements needed for the conduct of a successful clinical study.

Jim Gilligan, Ph.D., President and Chief Science Officer of Tryp
To view the original press release in its entirety click here