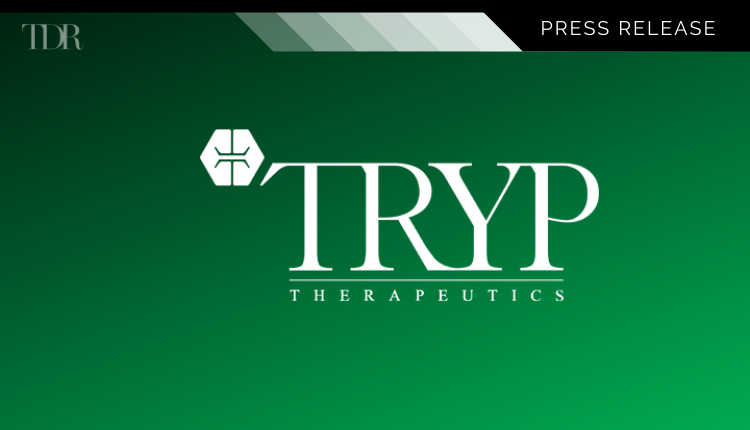 Tryp Therapeutics Partners with Fluence for Psychotherapy Design
The partnership with Fluence expands Tryp's ability to conduct comprehensive clinical trials and leverage invaluable experience and insight from the leader in psychedelic therapy training
_______________________________________________________________
Tryp Therapeutics (CNSX: TRYP) (OTCMKTS: TRYPF) a pharmaceutical company focused on developing clinical-stage compounds for diseases with unmet medical needs, announced today a master service agreement with Fluence to provide design and training for the psychotherapeutic portion of Tryp's clinical trial activities.
Fluence is led by researchers and psychotherapists with direct experience in psychedelic clinical trials and is the foremost provider of psychotherapeutic training for health professionals that are administering psychedelic compounds to patients. The company is dedicated to increasing awareness, availability, and safety of psychedelic therapies, psychedelic integration, and related healthcare services.
"We are excited to partner with Tryp Therapeutics in support of the important research they are doing to develop treatment options for patients suffering from chronic pain, eating disorders, and other conditions," said Ingmar Gorman, Ph.D., Co-Founder of Fluence. "Tryp has shown great commitment to promoting the safety and efficacy of psilocybin as a viable treatment option for clinicians."
Tryp's collaboration with Fluence will be initially focused on supporting Tryp's upcoming Phase 2a clinical trial for eating disorders with Jennifer Miller, M.D., at the University of Florida. Fluence will consult on the design of psychotherapy protocols for the treatment and will provide extensive training for the therapists that will be conducting the trial.
In the fast-moving arena of psychedelic therapies, Fluence has established themselves as the leader in psychotherapy design and training. Psychotherapy is an essential component of the effective administration of our innovative psilocybin formulations for the chronic pain and eating disorder indications that we are pursuing. Fluence's experience with training hundreds of clinicians combined with the training protocol they are creating with Tryp will help create a safer and more effective treatment protocol for our clinical trials and ultimately for patients suffering from these conditions.

Jim Gilligan, Ph.D., President and Chief Science Officer of Tryp
To view the original press release in its entirety click here