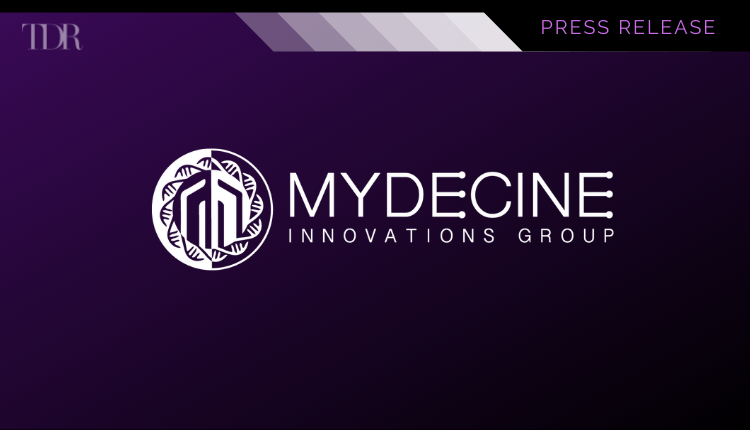 U.S. FDA Clears MYCO-001 for Multi-Site Government Funded Trial in Smoking Cessation
Mydecine Innovations Group (NEO: MYCO)(OTCMKTS: MYCOF), a biotechnology aiming to transform the treatment of mental health and addiction disorders, today announced that the U.S. Food and Drug Administration (FDA) has cleared MYCO-001 in a recent Investigational New Drug (IND) application, marking the first clearance of the Company's drug product.
The Investigator Initiated trial is funded by a near $4 million grant from the National Institutes of Health, making this the first time in 50 years the U.S. government has funded a study evaluating a psychedelic compound for therapeutic use. The randomized trial aims to determine if psilocybin increases smoking abstinence compared to a placebo, both paired with cognitive-behavioral therapy (CBT).
Mydecine looks forward to supplying the placebo and our MYCO-001 drug product for this study. The FDA clearance is encouraging as we prepare to submit the IND for our Industry Sponsored Phase 2b trial using the same drug products.

Mydecine CEO Josh Bartch
The recently cleared grant-funded trial is led by Principal Investigator (PI) Dr. Matthew Johnson, Ph.D., Professor of Psychiatry and Behavioral Sciences at Johns Hopkins University. Dr. Johnson is a globally recognized leader who has researched and published extensively on the science of psychedelics for more than 16 years.
Other PI's include Michael P. Bogenschutz, M.D., Director of the New York University (NYU) Langone Center for Psychedelic Medicine and Professor, Department of Psychiatry at NYU Grossman School of Medicine, as well as Peter Hendricks, Ph.D., professor in the Department of Health Behavior at the University of Alabama School of Public Health and a site principal investigator.
The grant-funded research and Mydecine's Phase 2b study expand on previous research led by Dr. Johnson and his team. A study conducted in 2014 assessed the efficacy of psilocybin, in combination with CBT, as a treatment for tobacco addiction. At six months, 80 percent of individuals were biologically proven to be smoking abstinent.
"Supportive clinical trial results have generated interest in studying psychedelic-assisted therapy across multiple indications. We look forward to supplying psilocybin to help advance the exploration of research in this field," said Mydecine Sr. Director of Clinical and Regulatory Affairs, Jessica Riggleman.
To view the original press release in its entirety click here