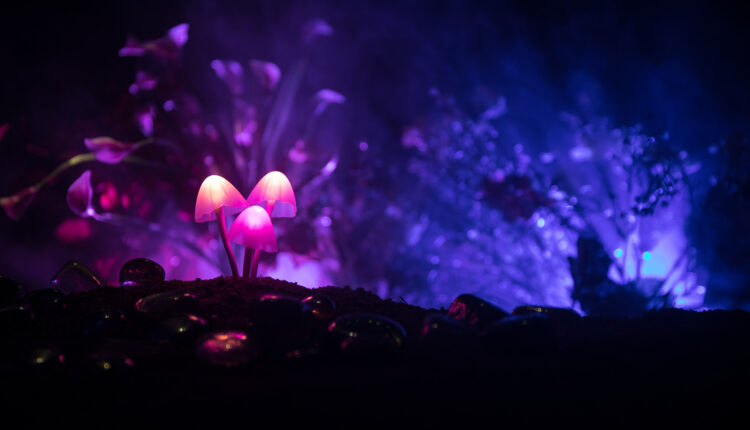 Watchlist: 3 Psilocybin Companies Innovating Wellness
Investing is all about ideas and innovation. Individuals and companies with great ideas, strategies, and innovations can change markets, especially with the right plan or products. Investing in psychedelics is no exception. For those interested in cannabis stocks or psychedelics stocks, there are 3 psilocybin companies with bold plans to innovate wellness.
NeonMind – providing adaptogenic mushrooms in coffee
The first of the psilocybin companies innovating in the wellness space is NeonMind (NMDBF). The company strongly believes in the benefits of adaptogenic mushrooms and herbs.
To create access to these ingredients, NeonMind offers them in a drink most people already consume: Coffee. With their blend of mushrooms, botanicals, and coffee, NeonMind hopes to help people elevate their daily routines.
Their line of mushroom coffee products has 4 varieties. The first is called the Rest Blend; this blend helps the body and mind achieve feelings of relaxation. The second is the Energize Blend. This blend provides users with a natural energizing boost, unlike many other coffee beverages on the market. The third blend provides enhanced focus and productivity, labeled the Focus Blend. And the last offering is the Protect Blend, which promotes stamina and strength.
MindMed – creating psychedelic-inspired medicines and experiential therapies
At MindMed (MMEDF), they believe that individuals deserve better treatment that goes beyond symptom management for mental healthcare. Their team of drug developers, technologists, and mental health experts want to create innovative treatments and medicines.
Currently, MindMed is focused in two areas: Experiential therapy for anxiety and psychedelic-inspired medicines for ADHD and addiction.
With experiential therapy, MindMed uses LSD or psilocybin to produce a hallucinogenic effect. The use of these compounds is supervised by a medical professional. But once it's administered, a patient is placed with a mental health professional. With the aid of the psychedelic, the patient is enabled to open up more meaningfully with the mental health professional and experience deeper healing.
However, MindMed is not interested in using LSD or psilocybin just for therapy. They are also working to develop medicines with LSD or psilocybin. One of which is 18-MC, a medication for addressing the root causes of addiction in the brain.
Silo Wellness – the makers of a psilocybin metered-dose nasal spray
Founded in Oregon, Silo Wellness (SILO.CN) focuses on psychedelics and the health benefits of mushrooms. They offer their customers two forms of treatment with psychedelic mushrooms. These treatments are their Silo Retreats and their nasal spray, Silo Reboot.
The company's Silo Retreats help individuals to align their body, mind, and spirit. The retreats take place in Jamaica and offer mushroom treatment for various ailments. The retreat packages differ based on the treatment one seeks, but they each include multiple days and nights spent in Jamaica with psychedelic mushroom doses.
Yet Silo Wellness offers more than retreats. They also sell legal, mushroom-based nasal sprays. The sprays vary in ingredients and purposes, but each spray is marketed as having the ability to reboot one's mind, body, and spirit for overall wellness.
As the momentum for psychedelics grows, these psilocybin companies and their products present an opportunity for investors looking to expand their portfolios. Anyone who is interested in investing in psilocybin companies, particularly ones who are focused on wellness, should keep an eye on them.