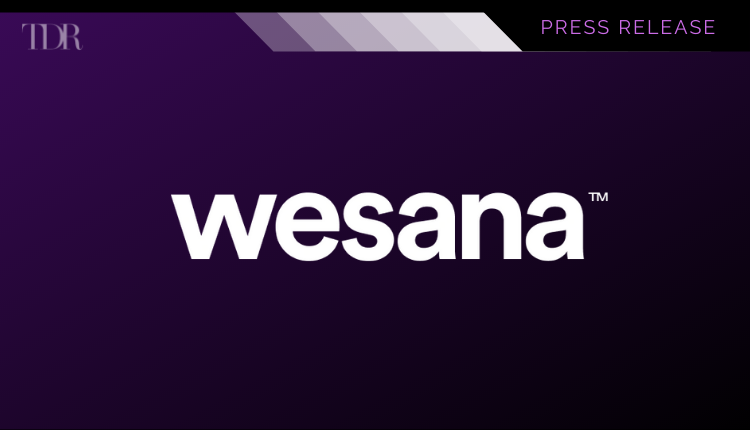 Wesana Health Granted US FDA Pre-IND Meeting for SANA-013
Wesana Health Holdings Inc. (CNSX: WESA; OTCMKTS: WSNAF), a data driven life sciences company focused on developing the novel therapies of tomorrow and delivering new care paradigms today, is pleased to announce that the U.S Food and Drug Administration (U.S. FDA) granted the Company's request for a pre-IND (Investigational New Drug) meeting to discuss the novel therapy and proprietary protocol of SANA-013 for the treatment of Traumatic Brain Injury (TBI) related major depressive disorder (MDD).
In the pre-IND meeting, the Company expects to receive feedback from the FDA on its toxicology program and research to-date, in advance of IND clearance and initiation of the Phase I clinical trial, currently anticipated to occur in late 2022.
This is a thrilling milestone in my nearly-decade long effort to find and advocate for treatments that provide hope to brain injury survivors. People who are suffering with severe TBI-related depression have a fivefold increase in suicide attempts and are 3 to 4 times more likely to die by suicide1 2. They deserve to have the best diagnostics and treatment options available to them, including a pharmaceutical option that doesn't exasperate symptomology. We look forward to being able to move SANA-013 to a Phase I clinical trial as soon as possible.

Daniel Carcillo, Wesana founder and CEO
While there are a number of available therapies to treat depression, the success rate of antidepressants is only approximately 30 to 40%, highlighting the need for additional therapeutic options3. Further, despite the established importance of treating depression, only 44% of TBI patients with Major Depressive Disorder (MDD) received antidepressants or counseling4. Of those treated, there is limited evidence supporting the efficacy of antidepressants in the treatment of post-TBI depression5.
Wesana's drug development program looks to utilize combination therapy to treat migraine and the symptoms associated with TBI, such as depression. By utilizing psilocybin and cannabidiol ("CBD"), a combination therapy of compounds with demonstrated effectiveness, SANA-013, is targeted to improve neuroplasticity and neurogenesis while acting as an anti-neuroinflammatory. In contrast to therapist assisted, single dose therapy, where a large dose of psilocybin is administered in clinic, which has exhibited poor durability and waning effects beginning as early as a few weeks post administration, SANA-013 utilizes a loading dose of psilocybin followed by self-administered maintenance doses of psilocybin and CBD to provide more sustained effects and benefit over time.
Mark A. Wingertzahn, Wesana's Chief Scientific Officer said, "The data generated, and progress across Wesana's drug development portfolio continues to exceed our expectations. This upcoming year is going to be important for Wesana as we continue to move through our development program with SANA-013 and have additional discussions on the development strategy and importance of this therapy with regulators in the U.S. and abroad."
Please refer to the Company's management's discussion and analysis dated November 29, 2021, available on the Company's profile on www.sedar.com for additional information as to the Company's drug development program and the steps required to be completed for the Company to be able to commence phase I clinical trials.
To view the original press release in its entirety click here