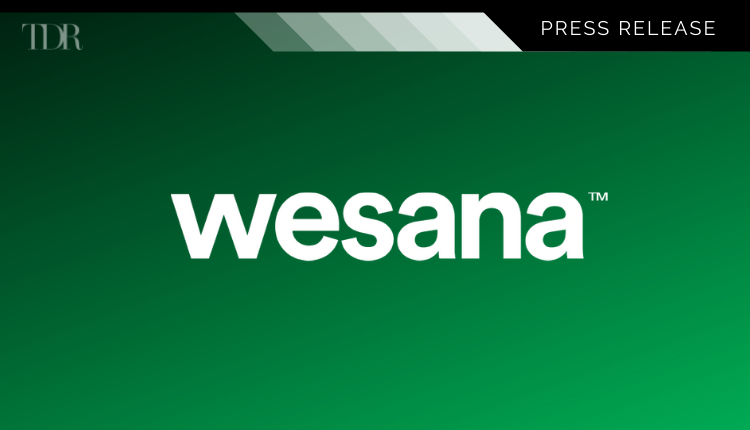 Wesana Health Highlights Recent Appointments to Board of Directors
Wesana Health Holdings Inc. (CSE: WESA) is pleased to highlight the recent appointments of Robert Koffman, MD, MPH; Ian Burnstein; Mitch Kahn and George Michael Steinbrenner IV to its Board of Directors.
Wesana is building a world-class board of directors to support its objective of becoming a global leader in the treatment of neurological health. The recent additions to the board will add a significant amount of strategic, scientific, investment and management guidance to drive overall company efforts related to the research and treatment of mental health conditions, including traumatic brain injury (TBI) and PTSD.

Chad Bronstein, Chairman of Wesana Health
Dr. Robert Koffman
A retired U.S. Navy Captain, Dr. Koffman has over 30 years of clinical, operational, and leadership experience as a naval medical officer. Appointed as the Navy's first head of Combat and Operational Stress Control (COSC), Dr. Koffman advised the Navy Surgeon General as the Director for Psychological Health and directed the management of over $100 million in military spending to tackle the burgeoning problem of PTSD and blast related TBI. Dr. Koffman was also twice the Navy lead on the blue-ribbon panel authoring the DoD/VA Acute Stress Disorder (ASD) and Post Traumatic Stress Disorder (PTSD) Clinical Practice Guideline, and lead clinical operations at the premiere National Intrepid Center of Excellence (NICoE).
Dr. Koffman is currently serving as the Co-Chair of the Montgomery County Veteran Affairs Commission where he leads veteran suicide prevention efforts. Already conducting research on treatment resistant depression with psilocybin, he is slated to begin MDMA-Assisted Therapy under FDA Expanded Access at the Aquilino Cancer Center in Rockville, MD. Dr. Koffman obtained his doctorate from the University of Santo Tomas, his Master of Public Health from the Harvard School of Public Health and is a graduate from the Center for Psychedelic Treatment and Research at the California Institute of Integral Studies (CIIS).
On the appointment, Daniel Carcillo, Co-Founder and CEO of Wesana Health, said, "Dr. Koffman has been a passionate advocate for increasing veterans' access to non-stigmatizing and non-traditional psychological services and integrative modalities. He has seen firsthand the devasting effects that PTSD and TBI can cause and will be a valuable resource to guide our research and treatment efforts on these fronts."
On his appointment, Dr. Koffman said, "Wesana's research has the ability to change lives—not just for wounded veterans—but for anyone dealing with the life changing consequences of TBI and trauma. I look forward to sharing my experience in operational medicine to guide this company as it continues to grow."
Ian Burnstein
Mr. Burnstein brings a deep understanding of investment strategies, entrepreneurship, market knowledge, and philanthropy. He is the principal and co-founder of Equitable Advisors, a full-service advisory firm helping entrepreneurs execute on their business model, and serves as the Detroit Chair of Tiger 21, an investment group and peer membership organization for high-net-worth wealth creators. He is also the owner of Storage Pro Management, which oversees self-storage facilities in several states, and founded the Storage Business Owners Alliance, a buying cooperative group for self-storage owners.
Mr. Burnstein serves as the president of the board of the Dr. Gary Burnstein Community Health Clinic, which provides free health care in Pontiac, Detroit for more than 8,000 people annually. He earned his bachelor's degree from the University of Michigan and his juris doctorate from the University of Detroit Mercy.
Mitchell Kahn
Mr. Kahn was the Co-Founder and Chief Executive Officer of Grassroots Cannabis, a private, vertically integrated, cannabis operation in the United States. Under Mr. Kahn's tenure, Grassroots grew to over 1,100 team members across 11 states and received the approval of more than 60 regulatory licenses in the cannabis sector before it was purchased by Curaleaf Holdings Inc in July 2020. Prior to Grassroots Cannabis, Mitchell co-founded Frontline Real Estate Partners, a Chicago-based real estate investment and advisory company with expertise in the acquisition, development, management, disposition and leasing of commercial real estate properties throughout the United States. He actively serves as Chairman of Frontline Real Estate Partners and Fyllo Inc. He is also a director of both Curaleaf Holdings Inc. and Flower One Holdings Inc.
George Michael Steinbrenner IV
George is an entrepreneur and philanthropist having established a talent management agency, a business incubator and the George4 Foundation. He is also the Founder, President and Chief Executive Officer of Steinbrenner Racing which is involved with the NTT INDYCAR Series.
To view the original press release in its entirety click here