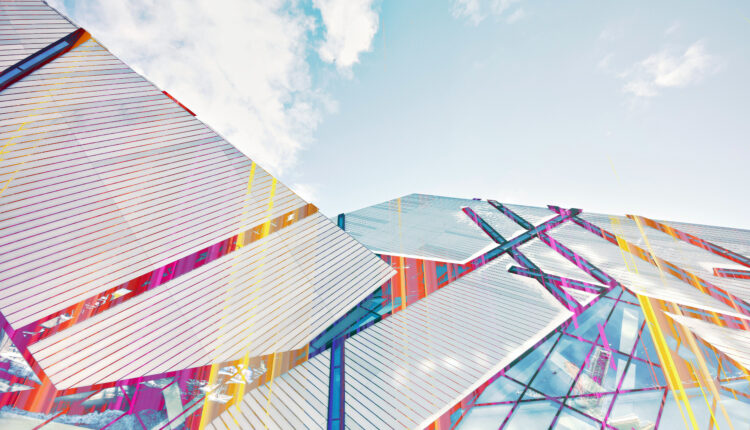 Why New Investors Shouldn't Fear The Psychedelic Industry
When it comes to investing in the psychedelics industry, there is some fear and confusion– and rightfully so. The psychedelics industry is new and emerging and many companies such as Compass Pathways still have their Psilocybin compound products like magic mushrooms in clinical trials. However, unlike the cannabis industry, the psychedelics space has arguably conducted a lot more research than the cannabis industry has. Similar to early cannabis days, researches are conducting clinical trials for psychedelic medicine to treat many serious mental illnesses such as PTSD, and the industry is projected to show remarkable growth.
Here's a list of reasons why investors should not fear the upcoming psychedelic trade:

Research dating back to the 50s
Dating back to the mid-1950s– an English psychiatrist and a Canadian biochemist– Humphry Osmond and Abram Hoffer, conducted research with MDMA, a hallucinogenic drug also known as ecstasy, for patients suffering from various mental illnesses at the Weyburn mental hospital in Weyburn, Saskatchewan. In the present, Canadian researchers are still conducting clinical trials for patients suffering from PTSD in Vancouver, B.C. Consequently, due to government litigation plus extensive research, many psychedelic companies are confidently emerging as psychedelic leaders such as NUMINUS WELLNESS INC (NUMI.V) and MindMed (NEO: MMED) (OTCQB: MMEDF) (FRA: BGHM)

Psychedelic Boom is the next cannabis boom
As new bills are discussed and passed to decriminalize "magic mushrooms" and their chemical compounds, any psychedelic company researching with Psilocybin, can be the next big leader. Industry experts urge that anyone who missed the cannabis boom should seriously start researching the "Shroom Boom". Although the cannabis industry and stocks still have long term potential growth, analysts say that the pandemic has seriously hindered current growth. The pro-psychedelic movement gained traction following many researchers finding positive results of using Psilocybin to treat serious mental illnesses such as depression, anxiety, addictions, and PTSD. Kevin Matthews, the campaign director for Denver for Psilocybin, said ""We're in the middle of the psychedelic renaissance. I think it's becoming more common because the results—at least the initial results from these studies—are so powerful."Similar to cannabis, industry experts believe the psychedelics industry starts local, expands state-wide, and ultimately pushes for national acceptance allowing the industry to boom and investment potential to sky rocket.

FDA approved
Since 2018, the FDA has been keeping an open mind on psychedelic-based medicine, granting Breakthrough Therapy designation (BTD) psilocybin therapy for patients suffering from treatment-resisting depression. This open mind has also allowed Denver, Oakland, and Santa Cruz to decriminalize magic mushrooms in the country. The research is only expanding with new developments, and so investment opportunities are also expanding in the psychedelics space. With scientific evidence, clinical trials, and support from the cannabis industry investors and company, it will be no surprise when the psychedelic space booms.

Major health benefits from fighting cancer to psychiatric distress
Dr. Stephen Ross, the Director of Addictive Disorders and Experimental Therapeutics Research Laboratory at New York University said in an interview, that LSD based medicine can even reduce alcoholism.
"There were thousands of people in clinical trials. What they found was that a single dose of LSD led to improvements in drinking compared to placebo even after six months. I just thought that was fascinating. The other most studied indication for LSD was for the treatment of terminal cancer—specifically psychiatric and existential distress," he said.
According to Psychedelic Finance and Data Bridge Market Research, the psychedelic medicine space is projected to grow at a CAGR of 16.3% in the next decade to $6.85 billion by 2027. Experts say that the growth factors are due to the increasing pervasiveness of mental health illnesses including depression in the U.S.