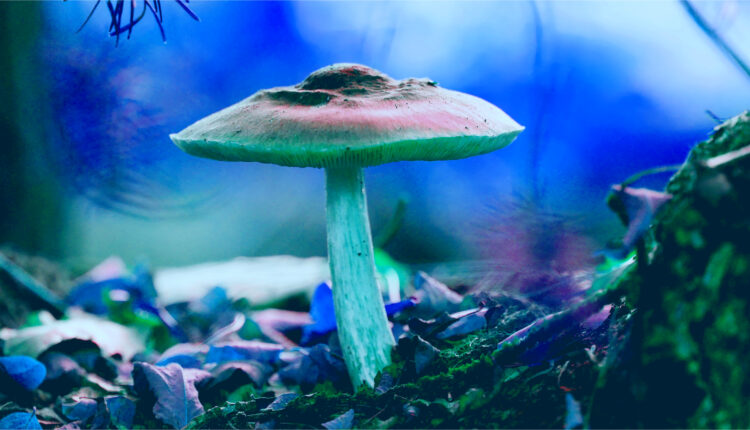 With Plans To Go Public, Origin Therapeutics Announces Five Portfolio Companies
Origin Therapeutics, a company that invests in psychedelics-related companies, announced last week that it filed a prospectus and plans to go public on the Canadian Stock Exchange.
The company's CEO, Alexander Somjen, said in a press release that once listed, retail investors would have the opportunity to buy in to companies that are not otherwise accessible.
"All our portfolio companies are carefully selected for their strong leadership teams and high growth potential to deliver the best potential upside for our investors," he said.
Origin has invested in the following five portfolio companies:
Microdose Psychedelic Insights is a media platform offering analysis, events, and education on the psychedelic space including investment opportunities, research, and more.
Ocean Bio Ltd. is an early-stage drug discovery company designing novel psychedelic therapeutics, with a goal to minimize the negative side effects that can come with psychedelic-type drugs.
Dimensions Health Centres Inc. is focused on mental health education and well-being and will eventually provide psychedelic retreat offerings for "transformational healing."
Xpira Pharmaceuticals Inc. is a company interested in developing psychedelic drug treatments and delivery systems with an eye towards psychotherapy.
Tripsitter Clinic Corp., an app that acts as a clinic and connects patients with medical practitioners.
The company will work closely with those in its portfolio and continue to seek out additional investment opportunities in the space, said Somjen. In a subsequent interview with The Dales Report, the CEO commented on the selection process behind the companies in Origin's portfolio.
"Origin Therapeutics has made five investments to date that span a range of industries," he said. "These companies were selected not only for their strong business potential and teams, but they were specifically selected to offer diverse exposure to the psychedelic industry for investors, balancing biotech companies, which are capital intensive and have longer investment horizons, with companies that have near to medium term visibility into revenue generation and profitability."
Together, this group of companies represents a unique offering for investors, he said, giving them the opportunity to "get involved in these companies' growth at a much earlier stage than retail investors would usually have access to, with the added benefit of having the companies vetted and supported by our experienced team. We plan to support the growth and success of our portfolio companies with a board seat and/or advisory role to ensure that we are able to provide them with the guidance, tools, support, and resources to drive their growth."
For Origin, Somjen said a public listing would provide the company with an opportunity to broaden its investor base, while also providing liquidity to investors. "This industry has strong potential for growth, and by making our stock available to retail investors, we provide access to a broad range of companies that those investors would not otherwise have been able to participate in the growth of," he said.
"A public listing also provides us with easier access to capital to better enable Origin Therapeutics to continue to provide growth capital to exciting privately held companies in the psychedelic sector."