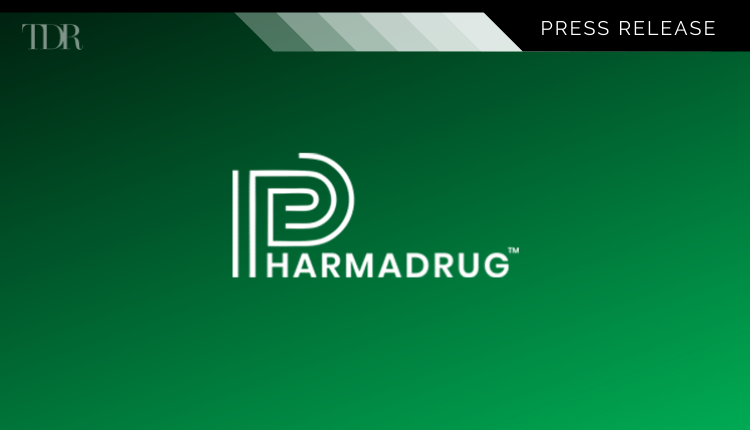 World-Renowned Gastric Cancer Expert Dr. Yelena Y. Janjigian Joins Sairiyo Therapeutics Scientific and Clinical Advisory Board
PharmaDrug Inc. (CSE: BUZZ) (OTC: LMLLF) wholly-owned subsidiary, Sariyo Therapeutics Inc. (Sairiyo), a biotechnology company focused on the research and development of Cepharanthine, a repurposed and reformulated naturally-derived compound for the potential treatment of cancer, neurological, inflammatory and infectious diseases, is pleased to announce that world-renowned gastric cancer expert, Dr. Yelena Y. Janjigian, MD, has been appointed to Sairiyo's newly-formed scientific and clinical advisory board for Cepharanthine in the treatment of esophageal cancer.
Dr. Yelena Y. Janjigian, MD, is the chief of the Gastrointestinal Medical Oncology Service in the Division of Solid Tumor Oncology, Department of Medicine at Memorial Sloan Kettering Cancer Center (MSK) in New York. An international expert in cancers of the esophagus and stomach, Dr. Janjigian is currently leading several studies that could impact the standard of care for cancers in these fields. She is currently the lead investigator for the ongoing phase III CheckMate 649 trial of immunotherapy with nivolumab (Opdivo) and ipilimumab (Yervoy) in treatment-naïve patients with advanced gastric or gastroesophageal junction cancer compared with nivolumab and chemotherapy or chemotherapy alone (NCT02872116). She focuses her research on new treatment strategies, with an emphasis on defining therapeutically relevant molecular characteristics of tumors in the gastrointestinal tract.
"I am passionate about improving treatment outcomes for people with esophageal and stomach cancers," said Dr. Dr. Yelena Y. Janjigian. "As Chief of the Gastrointestinal Oncology Service at Memorial Sloan Kettering Cancer Center, my mission is to foster research and innovation to transform the future of gastrointestinal oncology and help patients worldwide."
We are grateful to have Dr. Janjigian join our scientific and clinical advisory board to provide us with valuable guidance and clinical expertise in gastric cancers.


Daniel Cohen, CEO of PharmaDrug.
Sairiyo received U.S. Food and Drug Adminstration ("FDA") orphan drug designation approval for Cepharanthine in the treatment of esophageal cancer.
Cepharanthine is a natural product and an approved drug used for more than 70 years in Japan to treat a variety of acute and chronic diseases. In clinical research, Cepharanthine exhibits multiple pharmacological properties including anti-oxidative, anti-inflammatory, immuno-regulatory, anti-cancer, anti-viral and anti-parasitic properties1. Sairiyo has an exclusive license from a research and development organization to develop and commercialize reformulated Cepharanthine for all diseases and exclusive rights to the patent, method of manufacturing, clinical supply, pre-clinical data and know-how to support FDA clinical trials.
The Company's pharmaceutical strategy with Cepharanthine will focus on expanding its potential in cancer through pre-clinical and clinical research, forming research collaborations with academic institutions and industry and adding medical and clinical experts to its scientific and clinical advisory board.
To view the original press release, click here