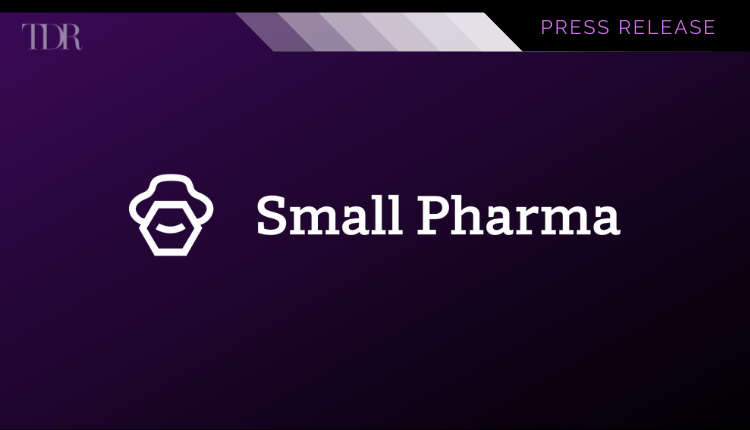 World's First clinical trial for DMT-assisted therapy in Major Depressive Disorder Shows Consistent Quality of Psychedelic Response in Phase I
In the Phase I clinical trial, participants were administered SPL026 and underwent a 20-minute psychedelic experience
Phase I full dataset demonstrates consistent dose related effects on the intensity and quality of the psychedelic experience
Small Pharma Inc. (CVE: DMT)(OTCMKTS: DMTTF), a neuropharmaceutical company focused on psychedelic-assisted N,N-dimethyltryptamine ("DMT") therapies for mental health, is pleased to share the analysis of Phase I data from the combined Phase I/IIa clinical trial of SPL026 with psychotherapy for the treatment of Major Depressive Disorder ("MDD").
In the dose-escalating, placebo-controlled Phase I study, 32 healthy psychedelic naïve volunteers across four dose cohorts received either SPL026 in combination with psychotherapy (n=24) or placebo (n=8). This analysis provides additional insight into dose-related effects on the primary outcomes of safety and tolerability as well as on pharmacodynamic measures, including the treatment experience and subject well-being.
The analysis of the unblinded data set supports our choice to explore the antidepressant potential of our selected dose of SPL026 in the Phase IIa trial. Given the subjectivity of the psychedelic experience, it was exciting to see a close correlation between levels of drug in the body and pharmacodynamic endpoints. As for the subjects' experience, most reported that it was pleasurable, not too challenging, and most importantly, nobody expressed any regrets. Additionally, the strong safety profile and rapid clearance of SPL026 from the body provides the potential for a scalable treatment with limited monitoring needs post dosing.

Dr. Carol Routledge, Chief Medical and Scientific Officer of Small Pharma
Key Results
No drug-related serious adverse events and minimal short-lived adverse events reported on dosing day.
Of 20 drug-related adverse events, all were mild (85%) or moderate (15%) and resolved rapidly and independently.
No statistically significant negative effects on anxiety and well-being identified at any point during the three-month follow-up.
Data show a clear correlation between quality of psychedelic experience and dosing levels, starting at 9mg and up to 21.5mg, across all four cohorts.

Participant-reported scores, using a 0 to 100 scale, on the richness of the psychedelic experience demonstrated increasing values of 48 (9mg), 79, 79, 88 (21.5mg) across the four increasing doses. A dose correlation was seen across most patient-reported scores.
Therapist assessment of the predicted therapeutic benefit of SPL026 demonstrated a positive relationship with dose.

In the majority of participants, there was a strong correlation between levels of N,N-dimethyltryptamine ("DMT") in the body and the quality and intensity of the psychedelic experience.
IV administration of SPL026 offers a short-lived, well-tolerated psychedelic experience of ~20 minutes, enabling a dosing session to last only ~30 minutes.
Pharmacokinetic sampling supported rapid clearance out of the body, showing near undetectable DMT levels in the blood by 60 minutes at all investigated doses.
The data confirms the selected dose of SPL026 taken forward into Phase IIa most consistently delivers the target treatment profile across subjects through a multi-dimensional assessment including safety, tolerability, pharmacokinetic and pharmacodynamic parameters. The full dataset is anticipated to be published in a peer reviewed journal.
David Erritzoe of Imperial College London, Chief Investigator of the Phase I/IIa study said: "Psychedelic-assisted therapies have the potential to completely change the treatment paradigm of mental health conditions. The additional insights from Small Pharma's Phase I study show promising results at this stage of the development. The dosing time of 30 minutes, in comparison with up to 6 hours seen with alternative approaches, has the potential to offer a real benefit in terms of treatment regimen for both patients and providers."
The blinded, randomized, placebo-controlled, proof-of-concept Phase IIa study of SPL026 in combination with psychotherapy in 42 patients with MDD remains on track to deliver topline results in the first half of 2022. This study will assess the efficacy of one dose of SPL026 versus a placebo, and one versus two doses of SPL026 in combination with psychotherapy in patients with MDD while bolstering existing safety and tolerability data. 
To view the original press release in its entirety click here