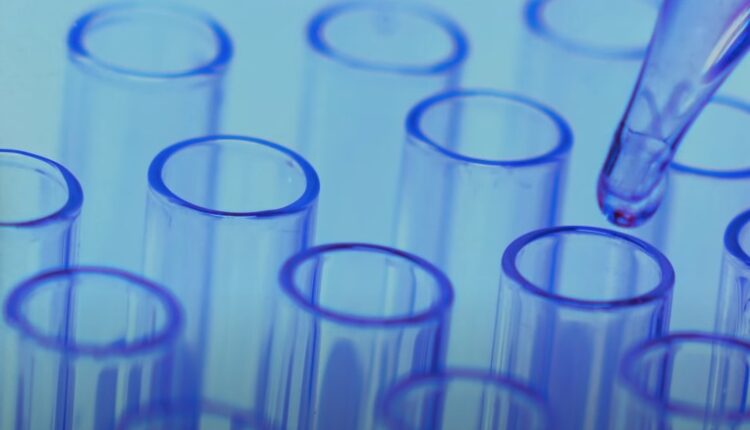 3 Reasons Why TRYP Therapeutics Modest Market Cap Belies Its Drug Pipeline Potential
With Tryp Therapeutics (CNSX:TRYP) outperforming the sector on its third highest daily volume session ever on Monday, TDR took the time to review the company's investment thesis. Despite the +22.95% gain in its common shares, some may consider the stock modestly-valued compared to direct peer competitors. So without further ado, TDR presents three distinct reason why Tryp's current market cap belies value residing in its therapeutic drug pipeline.
Reason #1—TRYP's Psilocybin Trials May Quickly Catch Up
Upon review of the market capitalization leaders in the psychedelic space, and one thing is abundantly clear: the leaderboard is dominated by companies undergoing clinical trials. The top three companies by market cap—Compass Pathways, Mind Medicine and Cybin Inc.—all are undertaking various Phase 2 studies of psychedelic compounds to treat various mental afflictions. Numinus Wellness, the leader in psychedelic-assisted psychotherapy with Special Access trials of its own, is current fourth on the list.
While we certainly won't argue that the aforementioned don't deserve market cap dominance at this stage, is the market overlooking value? That is, pre-Phase 2 companies with robust psilocybin-based platforms yet to emerge from the pre-clinical stages? Quite possibly.
The reason for this assertion is Section 505(b)(2) of the Food, Drug and Cosmetic Act, which acts as an equalizer among industry competitors. In essence, 505(b)(2) allows a new sponsor to rely upon prior third-party research in allowing submission for a New Drug Application (NDA). As psilocybin is a thoroughly-researched compound with an established safety profile at prescribed doses, the odds that Tryp Therapeutics can forgo additional preclinical studies or Phase 1 trials is significant.
Whether Tryp Therapeutics is able to expedite a Phase 2 clinical trial of TRP-8802—the company's oral dosage form of psilocybin for the treatment of fibromyalgia—remains to be seen. Much will depend on the research they provide and further discussion with the U.S. Food & Drug Administration (FDA).
However, if the company's extensive Key Opinion Leaders (KOLs) are able to deliver (see #3), Tryp Therapeutics's psilocybin-for-neuropsychiatric (PFN) disorders program may begin garnering the attention it deserves.
Reason #2—An Investment In Psychedelic Stocks Is A Defacto Bet on Management
TDR has recently articled Tryp management's extensive executive-level background at major pharmaceutical corporations. This encompasses everything from CEO (NASDAQ) to finance stewardship to drug discovery. In the highly-speculative world of emerging psychedelic medicine, investors can have comfort knowing that Tryp's Team has done it before. It is a group of life-long, career drug developers.
Collectively, the company sports a C-Suite team with over 70 years combined experience—excluding the appointment of various scientific Advisors and Board members. Today, it was announced that world-renowned psychedelic research neuroscientist Dr. Robin Carhart Harris joined Tryp's Scientific Advisory Board.
| | |
| --- | --- |
| Management | Previous Pharmacetucial Experience |
| William Garner, Executive Chairman and Director | Chairman of InMed Pharmaceuticals since July 2016 – current |
| | Director of Isla Pharmaceuticals since March 2017 |
| | Founder and Director of Race Oncology between July 2016 and October 2020 |
| | Co-founder and Director of DelMar Pharmaceuticals between February 2013 and January 2016 |
| | Director of GeneTether since February 2018 |
| | |
| James Kuo, Chief Executive Officer and Director | CEO of OncoTracker, Inc. from May 2018 to April 2019 |
| | CEO of FIT Biotech Oy from April 2016 to January 2018 |
| | |
| James Gilligan, President and Chief Scientific Officer | CSO of Tarsa Therapeutics from October 2009 to February 2018 |
| | |
| Thomas D'Orazio, Chief Operating Officer | President and CEO, ImmunoPrecise Antibodies Ltd., August 2016 to November 2017 |
| | CEO & Co-Founder, Superna Life Sciences, December 2009 to August 2016 |
| | VP of Strategy and Business Development, Protox Therapeutics, January 2008 to March 2010 |
| | Vice President of Strategic Marketing, Sonus Pharmaceuticals, June 2006 to December 2007 |
| | Sr. Director of Global Marketing, QLT Inc., June 2001 to June 2006 |
| | |
| Terese Gieselman, Chief Financial Officer | Chief Financial Officer, InMed Pharmaceuticals, term ended December 2016 |
| | |
| Peter Guzzo PHD, Vice President, Drug Development | Senior VP of Drug Discovery and Development, SciMount Pharmatech, July 2019 to present |
| | ConSynance Therapeutics, Co-Founder and CEO/Advisor, March 2015 to present |
| | Director of Drug Discovery, Albany Molecular Research, 1996 to 2015 |
Emerging biotech is an industry that values leadership above all else. Given the specialized technical expertise and KOLs required to conduct proper clinical trials, experience is critical to maneuver through the complex minefield of new drug advancement. Tryp Therapeutics is one of the few sector companies boasting such credibility with cross-functional expertise that a successful biotech company requires.
Reason #3—Razoxane For Sarcomas Is An Overlooked Pipeline Asset
Although Tryp Therapeutics is focused on the development of psychedelic-based compounds, it has some potentially valuable conventional intellectual property in its portfolio. The company owns complete research and developmental rights to razoxane, a well-know novel drug with uniquely useful features.
Razoxane blocks cell division at the G2/M border, but nowhere else, so that they have a low toxicity profile. It also suppresses tumor metastasis and haemorrhages through normalization of pathological blood vessels, while potentiation radiotherapy in the treatment of soft tissue sarcomas. It is a potentially valuable compound, having has been tested in multiple Phase 2 clinical studies in Europe by academic investigators with strong results.
Numerous clinical trials evaluating the efficacy of razoxane for the treatment of STS, including when dosed in combination with a vinca alkaloid, have shown promising results…

Razoxane Efficacy Data, Tryp Therapeutics IPO Prospectus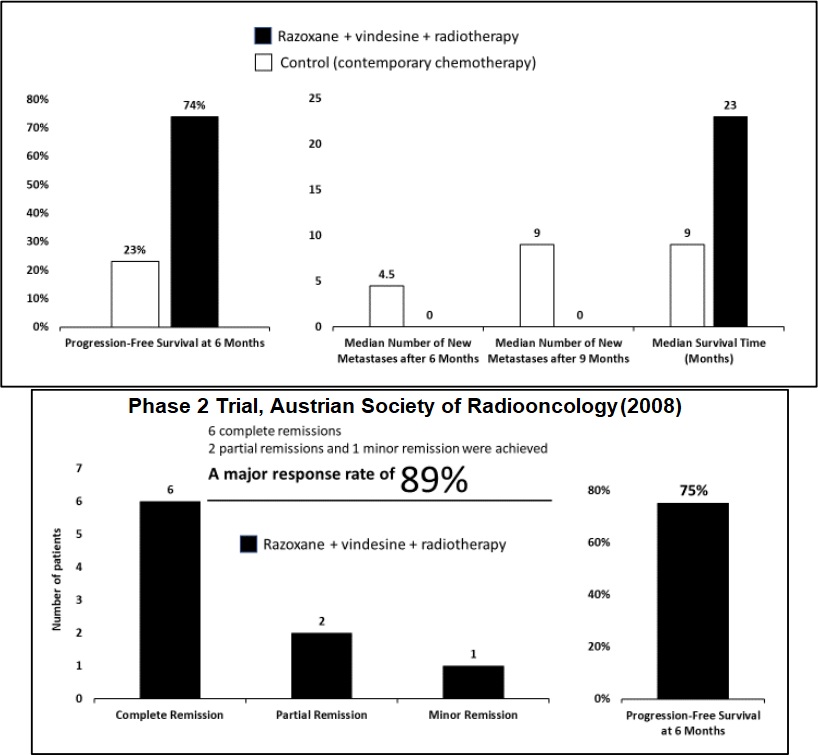 The initial target will be to develop TRP-1001—Tryp's oral dosage form of razoxane—for the treatment of soft tissue sarcomas (STS). The affliction is a rare and diverse group of tumors that account for about 1% of all cancers in adults and 7% in children. The National Cancer Institute estimates that in 2017 there were approximately 150,000 people in the United States living with STS.
Based on the prevalence of STS in the United States, Tryp believes it is a rare disease and that TRP-1001 for the treatment of STS should qualify for Orphan Drug status.
Either way, Tryp intends to re-examine in North America with new clinical studies that satisfy FDA requirements. The company has budgeted for and engaged clinical/regulatory affairs consultants for the New Drug Application process. While it's unknown whether TRP-1001 will eventually generate a return on investment, its potential value should not be overlooked as Tryp drives towards initiating the clinical trial process.