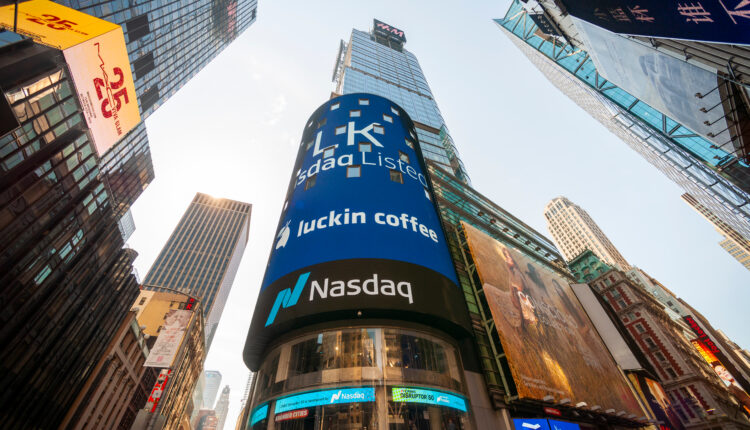 DraftKings 10-K Filing Warns Investors Of Potential Risks
DraftKings (DKNG) recently disclosed its yearly 10-K filing to comply with the Securities and Exchange Commission's regulations. This annual report intends to inform, and sometimes alert investors of potential risks carried by certain stocks to allow them to better evaluate their investments.
Revision of DraftKings' 140 page 10-K filing raised both flags and eyebrows, with the commission putting together a staggering 30-page report highlighting potential risk carried by the sports betting giant.
Where there's smoke there is fire, and it is important for investors to realize that these risk warnings are simply warnings, not fire alarms. WIth the concerns covering a wide range of topics, the smart investor can closely monitor industry activities or regulations related to each and react accordingly depending on the development.
Assessing The Competition
DraftKings made news last week when they significantly increased the potential North American gaming valuation. Not only does this drum up concerns of overvaluing the space altogether, but the elevated estimations were based on 100% regional participation in sports betting. As of now DraftKings only operates online in 12 states, and these values rely heavily on legislative expansion, and investors must expect increased competition.
As COVID restrictions continue to ease, land-based casinos will look to return in a big way. While DraftKings CEO Jason Robins has high expectations for the brand's future in the iGaming marketplace, it is important to remember that gambling is largely a social activity for many, and in-person wagering will likely continue to dominate the space.
As new states continue to adopt sports betting and gambling legislation, casinos will also expand their reach. As mentioned, the social aspect of casino gaming should be taken into account when trying to assess just how much of the market online products can actually corner, if they are even permitted to operate in the space at all.
Consumer Spending Habits
Sports betting is not a necessity, and all brands in the space will have to deal with discretionary spending habits of consumers.
Economic swings are more likely to impact businesses that do not necessarily offer an essential product. Where consumers will continue to purchase food and clothing, sports betting tends to rely on the extra cash floating around in the pockets of those with expendable incomes.
Regulation Issues & Concerns
The sports betting industry sees more regulation than most others, and behind utilities and financial services, few other sectors see the legislative and regulatory oversight that is found in the gaming sector.
Compliance to these laws is a state-by-state issue, and navigating these regulations is a gamble in itself.
From privacy issues related to the consumer, to technology regulations, DraftKings works in a space that is under constant legal scrutiny, and this is likely to increase as the dollar signs attached to the space continue to rise.
Valuation Accuracy & Intangible Factors
The best case scenario would see DraftKings post a positive EBITDA in 2024, but again, that is in an optimal gaming environment. Some of the analysts setting these projections are including stock compensations when calculating the EBITDA to lead to an inflated number, despite it actually being a true expense to the company.
The company also has a large share of assets that are intangible for the most part. Software and licenses are obviously part of the equation, but this combined with a slew of others topped $1.1 billion by the end of last year. These assets totaled to make up nearly half of all equity between stockholders (40%), most of which was the product of the Diamond Eagle SPAC merger & acquisition deal last year.
Where increased valuations and the obvious expansion of legal jurisdictions all support the idea of growth, at some point the company will need to turn a profit. This is likely inevitable, but as mentioned earlier, will ultimately take a few years for the brand to see itself with a positive cash flow. In this time frame valuations are sure to shift, casinos will open their doors, and the legislative landscape will evolve (for better or worse).
These developments will likely have some negative impact on the lofty targets set forth by the brand and could see share prices come back down to earth somewhat.
Those currently holding DraftKings stock have to feel somewhat vindicated with the continual upward trend the company has managed to produce, but as sports bettors know, there is no such thing as a sure bet, and this stock price will have to justify its price tag one day. The bigger question is "do you want to be holding when that day comes?"