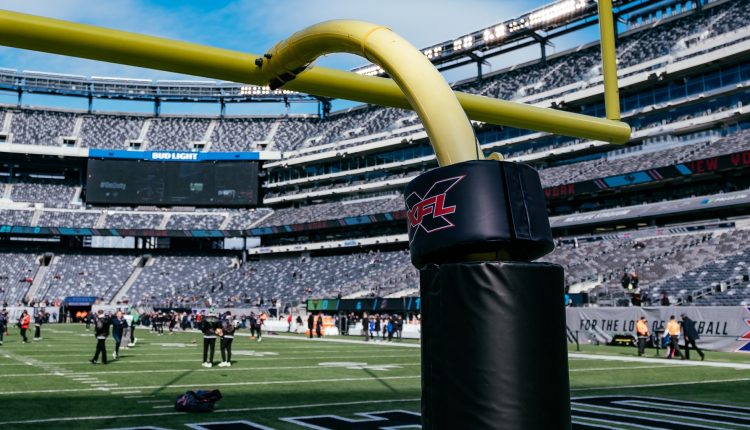 Betting on the Rise of the XFL
The jury is still very much out on Vince McMahon's XFL reboot. Alternative professional football leagues often suffer quick deaths in the United States, and the pro wrestling magnate's first attempt lasted just one season back in 2001.
But even if the revived XFL rejoins the WFL, USFL and AAF in the graveyard of failed NFL adversaries, the league could pioneer a fresh and substantially more transparent approach to sports betting.
Despite the fact gambling on professional sports is now legal and regulated to various degrees in 14 U.S. states, the NFL — which is the world's most lucrative sports league — continues to publicly distance itself from that culture. Announcers occasionally hint at Las Vegas point spreads and totals using veiled, vague language, but the NFL's four major broadcast partners generally operate as though sports betting is nonexistent.
Lines, totals and proposition bets are almost never mentioned on pre- or post-game programs, the league-owned NFL Network offers no explicit gambling content, and producers still wouldn't dare include information related to betting on broadcast visuals and graphics.
That likely infuriates many of the more than 38 million Americans — more than 15 percent of the country's adult population — who were expected to bet on NFL games in 2019.
But the XFL, which relaunched early this month, has instead gone out of its way to accommodate the football-betting community.
"We are embracing the spread from the start," Jeffrey Pollack, the league's president and chief operating officer, said this week. "This is a core business strategy for the XFL. We understand that for a lot of our fans, betting on the games has become as essential to the game experience as the helmet, ball and jerseys. That's what we're gearing up to provide. Our mission and our infrastructure are geared to the sports betting future that is coming fast. There are incredible opportunities."
Inaugural games that aired last weekend on Fox, ABC and ESPN, the latter two of whom are owned by The Walt Disney Company, showed the spread and total as part of their on-screen graphic packages, and play-by-play broadcasters and analysts openly commented on betting ramifications in critical moments.
It's worth noting that both Disney and Fox possess NFL broadcast rights, and it's fair to wonder if or when those networks — which alongside CBS and NBC are paying the league $39.6 billion over a nine-year window that ends in 2022 — will push commissioner Roger Goodell and his cohorts for the right to normalize betting-related discussions and content on the air.
It's arguably only a matter of time. More states continue to work toward legalizing sports betting, and the league — which now has a franchise in Las Vegas and a relationship with Caesars Entertainment — is reportedly looking to hire a vice president of sports betting.
But the NFL dominates the American sports spectrum because it dominates television ratings, and a sea change won't occur until broadcasts can embrace that culture. The XFL should help push the NFL in that direction. And in the meantime, it could flourish as a result of its substantially more progressive approach to a massive, overlooked industry.