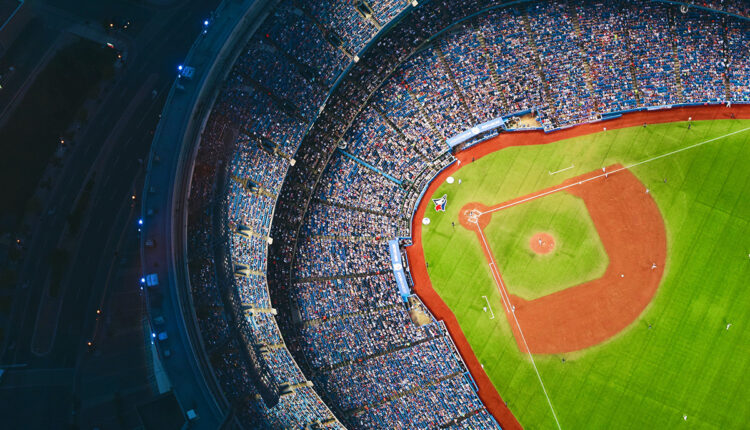 A Pivotal NFL Season for Sports Bettors Kicks Off
The NFL season got underway on Thursday, September 9 when the Tampa Bay Buccaneers defeated the Dallas Cowboys. In many respects, the 2021-22 season may be the league's most pivotal since the NFL realigned in 2002. All of the reasons why directly affect the burgeoning sports betting industry.
More Games, More Betting
The 2021-22 NFL regular season schedule has expanded to 18 weeks, each team playing 17 games with one bye week. The one-game increase is the NFL's first since 1978 when it began an annual 16-game schedule. It's widely expected the league will eventually add an 18th game to the regular season, perhaps before the end of the decade.
That single added game gives sports gamblers one more week of action. If opening weekend's betting volume is any sign, that's one more huge week for mobile sports betting platforms.
Canadian data security company GeoComply, which monitors American sports-betting transactions, reported that 58.2 million transactions took place from Thursday through Sunday — an increase of more than 126% over the same weekend in 2020, according to ESPN.
NFL Warming Up to Sports Betting
The thaw between the NFL and gambling operators began last season, in the wake of a 2018 Supreme Court ruling that struck down the barriers for state legalization of sports betting.
If onlookers had any doubts the NFL would sincerely embrace legalizing sports betting, they were put to rest in April when the league announced partnerships with three major sportsbooks. In August, the league announced a fourth.
In previous years, the relationship between the NFL and gambling interests was, at least in the public eye, non-existent — occasionally hostile. League commissioners outwardly decried the moral turpitude of gambling and casinos, even as betting helped the league generate sizable profits.
Public acceptance of sports betting has reformed this relationship. The NFL has cited the opportunity for new avenues of fan engagement as a reason for partnering with DraftKings and FanDuel, among others.
Sports Betting Legalization Gaining Traction in States
The young NFL season arrived at a time when the legalization of sports betting is on a state-by-state roll.
According to an ESPN tracker published in April, only three U.S. states — Idaho, Wisconsin, and Utah — have yet to address the issue of sports betting legalization in their respective legislatures. All other states have either fully legalized sports betting, have passed bills to do so in the future, or are considering such bills now. Without question, the irresistible appeal of new tax revenue sources is driving these discussions.
That momentum, along with a longer schedule and a torrentially successful first betting weekend, points to the 2021-22 NFL season being a watershed moment in the history of sports gambling.