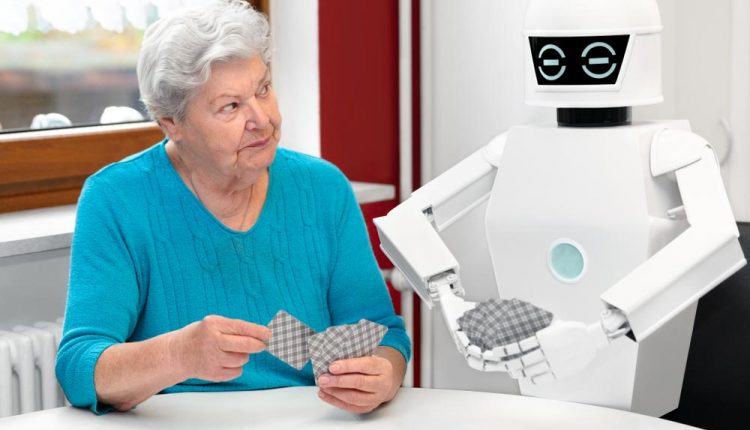 Ringing For My Robot And The Next Bull Market
It's estimated that more than 10,000 American Baby Boomers are retiring each day. As we brace ourselves for the future, there is a lot of the speculation as to what this means for the economy. Aging populations offer uncertainty as well as potential opportunity, particularly for those in the healthcare sector.
Sharing his personal views surrounding the future of healthcare with The Dales Report, David Rudoler, PhD, Assistant Professor, Faculty of Health Sciences, Ontario Tech University said, "While there is a relationship between aging and use of formal medical services, it's a common misconception that the demands on our healthcare system will increase dramatically as the population ages. Most persons within each age group are generally healthy and require very little healthcare services. What will change, however, is the type of support that people will require. Aging populations use more pharmaceutical drugs, they will need help managing their chronic conditions, and they will need more support in the home."
According to the American Society of Consultant Pharmacists, the most common chronic diseases afflicting the elderly are: Adult onset Diabetes, Arthritis, Kidney and Bladder problems, Dementia, Parkinson's disease, Glaucoma, Lung disease, Cataracts, Osteoporosis, Enlarged prostate, Alzheimer's disease, Macular degeneration, Depression, and Cardiovascular disease.
But what does that have to do with economic opportunity? Investment in pharmaceuticals and AI technology will help care for the most prevalent wellness issues in an aging population.
Rudoler added, "Certainly there will be a growing emphasis on pharmaceuticals and health technologies, encompassing technologies that include automation and artificial intelligence. The proportion of healthcare budgets devoted to pharmaceutical drugs keeps increasing and there is continuing interest in implementing AI into the care environment. I don't see this slowing down anytime soon."
With Alzheimers (the most common form of Dementia), impacting over five million Americans alone and being the sixth leading cause of death, interest in the pharmaceutical companies providing the drugs to help alleviate symptoms and slow the progression of the disease has sky-rocketed. According to Reports and Data it is estimated that the Alzheimer Therapeutics Market will be worth $12.43 billion USD by the year 2026.

These monetary predictions have increased investment interest in such markets. Sites like the Investing News Network are focusing on smaller cap companies they feel are, "promising for future growth" selecting their "companies to watch" from GlobalData's Alzheimer's Disease – Global Drug Forecast and Market Analysis with market caps below US$600 million. They turned their recent attention and analysis towards AC Immune (NASDAQ:ACIU), Adamas, Pharmaceuticals (NASDAQ:ADMS), INmune Bio (NASDAQ:INMB), Intra-Cellular Therapies (NASDAQ:ITCI), and vTv Therapeutics (NASDAQ:VTVT).
In terms of health monitoring and AI related care Forbes have highlighted the work of companies including: Biotricity, AiCare, and Insilico Medicine. With The World Health Organization predicting, "The number of people aged 60 years or older will rise from 900 million to 2 billion between 2015 and 2050 (moving from 12% to 22% of the total global population)" it's time we started paying close attention to these innovations and taking action.