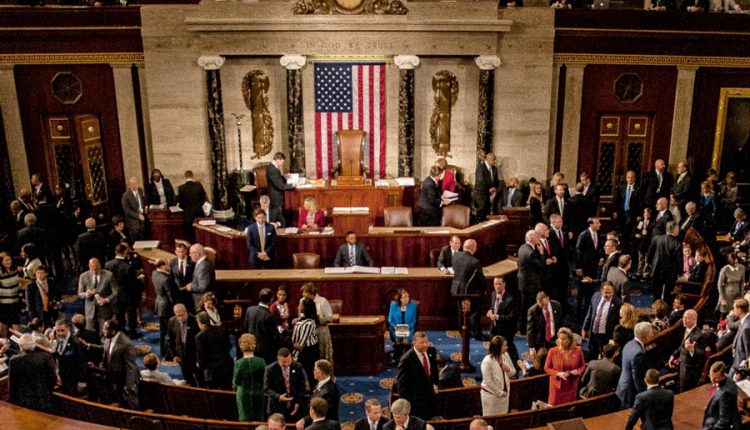 The SAFE Banking Act Up In Smoke While State-Wide Legalization Is Growing Like A Weed
This fall Investors were 'a buzz' surrounding the SAFE Banking Act, but all that excitement has faded, leaving some to believe they may be focusing their attention on the wrong cannabis news.
For those not familiar, The SAFE (Secure and Fair Enforcement) Banking Act was first introduced in 2017 and then revised in 2019 with a larger scope, to much fanfare. The Act was created to assist legal American cannabis companies in the complicated terrain they navigate working legally within a state, while simultaneously running into roadblocks, such as banks, insurers, and lenders not wanting to provide services for fear of federal retribution due to their affiliation with marijuana-based companies. The Act, if passed, will bar criminal and civil prosecution for insurers and banks for providing services to cannabis businesses, their owners, and staff.
Addressing how the current state of operations of cannabis companies doesn't make sense, in an official statement, Senator Merkley said, "Forcing legal businesses to operate in all-cash is dangerous for our communities. It's absurd that cannabis business owners have to shuttle around gym bags full of cash to take care of their taxes or pay their employees. Operating in cash is an invitation to robbery, money laundering, and organized crime. This is a public safety issue, and I hope that this will be the Congress when we build a bipartisan consensus to put this common-sense fix into law."
Steve Hawkins, the executive director at the Marijuana Policy Project, said this fall that the vote surrounding the SAFE Banking act is an, "indication that Congress is more willing than ever to support and take action on sensible cannabis policies." and added "The passage of the SAFE Banking Act improves the likelihood that other cannabis legislation will advance at the federal level."
But the SAFE Banking Act may be parked indefinitely as impeachment proceedings take centre stage. Alan Brochstein, CFA, Founder at 420Investor.com and NewCannabisVentures.com isn't holding his breath for the pending SAFE Banking Act to move forward any time soon. He told The Dales Report, "It is caught up in politics in my view, with the impeachment process as well as the election in 11 months likely to stall it. It's an election year and the Senate may not want to hand the Democrats a victory (even if it is small)."
Brochstein is, however, more enthusiastic about the legalization of recreational marijuana for sale in Michigan on December 1st and in Illinois come early 2020. Brochstein said, "I think seeing two big Midwest states go legal is a major long-term positive that could influence further legalization. I am a bit more excited about Illinois, as it has a robust medical market, but it will be supply constrained. I believe this will be viewed as the best legalization since Colorado."

In terms of when investors will see returns from the Midwest legalization, Brochstein cautiously refers to historical data on such returns saying, "These legalizations have not resulted in instant payoffs – the ramp in revenue is always later than anticipated."