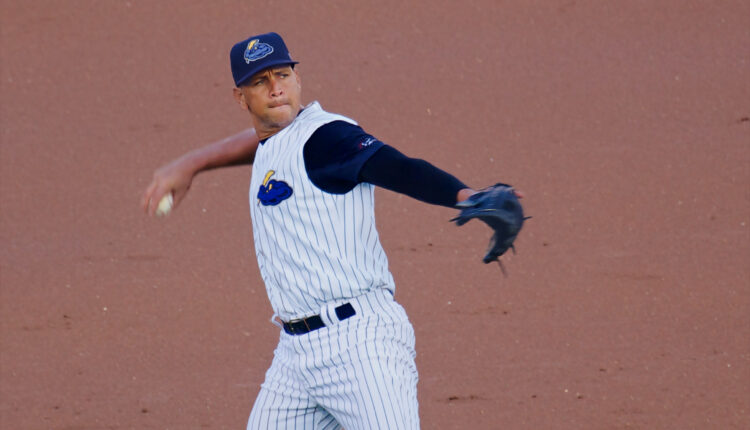 Alex Rodriguez's Mojo Sports Betting App Turns Athletes Into Stocks
Alex Rodriguez, often referred to as A-Rod, has quickly established a reputation as a successful businessman and entertaining baseball commentator after hanging up his cleats.  A-Rod is now shifting his attention away from the popular Shark Tank TV show toward a sports gambling app called Mojo.  Mojo makes it easy for everyday people to invest in athletes similar to how they invest in stocks.
Will A-Rod's Mojo be a Hit?
A-Rod's track record of success is a bullish indicator for Mojo.  Though Mojo is currently a privately owned company, there is certainly the potential for it to go public.  If Mojo transitions to the public realm, it will be a boon for sports gambling investing.  However, even if Mojo remains private, it will help generate interest in sports betting, moving that much more money into the industry's stocks.
Mojo is unique in that it is a stock market for athletes as opposed to publicly traded companies. A-Rod teamed up with Marc Lore, the former CEO of Walmart, to launch the company. Mojo empowers fans and investors to buy and sell athletes in accordance with their performance on the field of play. However, there is some question as to how a player's Mojo value will be quantified based on his on-field production.
Mojo's Roots Are In The Pit
Mojo is somewhat of a reincarnation of a sports trading cards stock market that Bharara and Lore launched 20+ years ago. The venture, referred to as The Pit, ended up selling to Topps cards for nearly $6 million in 2001.
Mojo Will Debut In 2022
If everything goes as planned, Mojo will make it easy for people to invest in athletes by the end of the year. A-Rod and Lore have stated football players will be the initial athletes available for investment through Mojo. The businessmen have raised $75 million for the venture. The initial round of funding was spearheaded by Thrive Capital led by Joshua Kushner.
The hope is that Mojo will replicate the user experience design of Coinbase and Robinhood, making it easy for everyday people to buy and sell athletes in accordance with their production on the field of play.
Rodriguez and Lore have been active throughout 2021 and 2022, launching their own venture capital firm. The business tandem has also financed a nuclear fusion company and an online brokerage. The pair even acquired an ownership interest in the Minnesota Timberwolves and the Minnesota Lynx of the WNBA.
A-Rod Will Be Mojo's Symbolic Figurehead
It must be noted that A-Rod will not be involved in Mojo's daily operations. Rather, A-Rod will serve as the face of the business. A-Rod will likely lend his image to Mojo's website and app to motivate interested investors in plunking down cash on up-and-coming athletes.
At the moment, Mojo's brass is focusing on staffing its ranks with market makers to set prices, data scientists to help determine the metrics that quantify player values and engineers to make the app work with fluidity. Vinit Bharara, the Chief Executive Officer and co-founder of Mojo has stated he is working hard on establishing agreements with state gaming commissions, sports leagues and sports gambling regulators. However, Mojo representatives have not provided a formal comment on where those discussions stand.