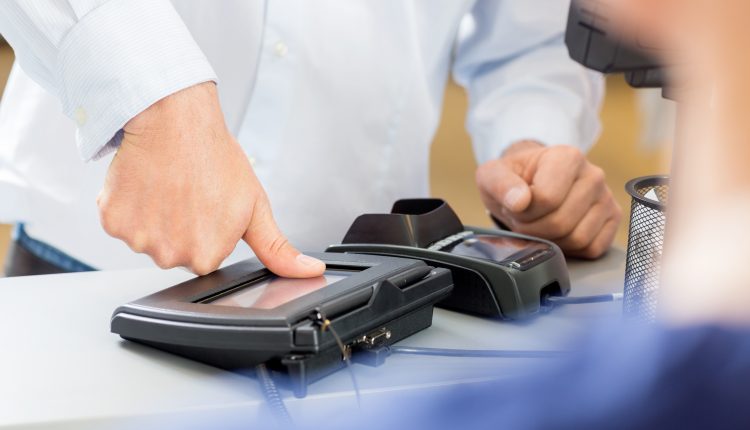 Amazon and Visa Aim to Shake-Up Retail with Palm Payments
Amazon and Visa are considering taking biometrics and fintech trends a step further with "palm payments", according to people familiar with the project speaking with the Wall Street Journal. The idea is to allow consumers to pay for purchases using credit card information connected to their hand with payment terminals at check-out sections in brick-and-mortar locations. It's a new model that eliminates the need for cash and credit cards for consumers as well as envisioning a cashierless retail future.
The tech company had already filed for a "non-contact biometric identification system" patent. Reports also state that the two companies are testing out these technologies and have approached companies like Mastercard, JPMorgan Chase, Wells Fargo, and Synchrony Financial.
These plans were made public shortly after Amazon announced plans to expand its cashierless Amazon Go stores, which could take the form of large supermarkets and small pop-up shop locations as early as the first quarter in 2020, according to Bloomberg. Amazon had 16 stores in 2019 where consumers were able to use their phones to pay for products. With the goal of opening 3,000 retail locations in 2021, Amazon may have a lot of retail space to support this new tech commerce solution.
As with news surrounding any data-collecting tech giant, this announcement may bring concerns surrounding fraud detection and data collection, which Amazon will have to address if this project is rolled out more broadly. The biometric data collected will likely be used to gauge consumer spending habits across different geographies, though there is the chance that Amazon may sell this data to third-party companies.
With Amazon being among the first companies taking on this effort, they are expected to hold a wealth of biometric data collected through this retail model. They could also sell this new technology to major banking institutions across the globe, which have increasingly expressed interest in moving their service to the digital space. If this retail model is successful, it's not just a leg up for early adopters like Amazon, it could mean substantial changes for the future of retail.