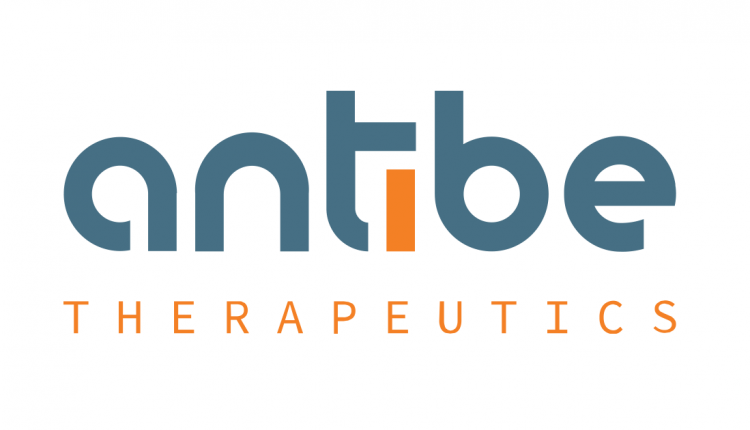 Antibe Therapeutics Key Phase 2 Data Release Approaches the Home Stretch
As another pivotal moment in the history of Antibe Therapeutics Inc (CVE:ATE) (OTCMKTS:ATBPF) approaches, the stakes are higher than ever. With final Phase 2 studies on naproxen substitute ATB-346 just days from being released, the company's future prospects and those of current shareholders hang in the balance. TDR recaps the situation at hand.
The key study expected to move markets is Antibe's Phase 2B dose-ranging, efficacy study for compound ATB-346. The study is designed to validate its efficacy in reducing osteoarthritis (OA) pain and establish the dose for Phase 3 development. The study will involve a statistically-significant 360 patients with OA of the knee, randomized to placebo or among three doses of ATB-346 administered once daily: 150 mg, 200 mg or 250 mg. A total of 40 clinical sites were used to conduct the study—the largest number of sites for any clinical trial ever conducted in Canada.
The current trial follows the successful completion of part one of the Phase 2B dose-ranging, efficacy study which wrapped up in November 2018—although upcoming top line results will be unveiled later than expected due to enrollment and logistical delays.
If successful, the results may open the door to wider Big Pharma involvement—especially if best-in-class potential is validated again. Antibe has already signed licensing deals internationally, having entered into an exclusive licensing agreement with Kwang Dong Pharmaceutical Co. Ltd. for the development and commercialization of ATB-346in South Korea in 2018.
Antibe CEO Dan Legault has previously characterized the current trial as a "major inflection point as we position ourselves for Phase 3 development and global partnering discussions." With strong results, the company is anticipating additional partnering opportunities will present itself long before the U.S. Food and Drug Administration (FDA) renders their final verdict.
Why a Naproxen-Like Substitute Is Needed
There are two types of prescription naproxen: regular naproxen and naproxen sodium. Both forms come as oral immediate-release or oral delayed-release tablets. Prescription oral tablets are available as the brand-name drugs Anaprox, Naprelan, and Naprosyn, although it is also available OTC under brand names such as Aleve. Prescription naproxen oral tablets are approved in many countries to treat pain and inflammation in a variety of conditions, including rheumatoid arthritis, osteoarthritis, menstrual pain and gout.
The problem is—and has long been—that regular use of naproxen has been associated with serious side effects. Some of the more insidious and well-documented ones include bleeding and ulceration within the gastric intestinal tract, which are open sores in the lining of the stomach.
For example, a 2003 double-blind study measuring the incidence of gastroduodenal ulcers in patients with rheumatoid arthritis showed the cumulative incidence of ulcers ≥3 mm at 12 weeks was significantly higher in patients on naproxen (25.5%) than in patients receiving rofecoxib (6.8%) or placebo (2.9%).
Quite simply, there's a statistically significant chance that using naproxen over prolonged periods will burn a hole in your gut, making safer alternatives desired. Antibe is attempting to fill the gastrointestinal safety void by developing ATB-346, where earlier Phase 2 proof-of-concept data showed unequivocal superiority to naproxen in GI safety (2.5% versus 42.1% ulceration rate).
As an added bonus, those same studies demonstrated less medication was needed to reach the same analgesic significance. The combination of increased efficacy and a better safety profile will likely be received favorably by regulators if head-to-head result can be replicated in upcoming Phase 3 trials—unless something goes unexpectedly wrong with upcoming final Phase 2 data.
Sales Potential of ATB-346, According to Echelon
Perhaps the most thorough baseline valuation assessment on Antibe has been conducted by Canadian investment bank Echelon Wealth Partners, which reiterated their "Top Pick" and $1.40 price target on Antibe Therapeutics last week. In TDR's view, this was a bold move considering unfavorable trial data could result in an imminent and profound drop in equity value.
Echelon's investment thesis reflects on ATB-346's medical prospects in pain markets where Bayer's (ETR:BAYN) branded naproxen formulation Aleve continues to generate reasonably strong, if declining, annual sales data (€351M in F2018), though with some recent slippage on patent expiration dynamics. Price target is derived on longer cycle estimates modeling ATB-346 working its way through eventual FDA approval—always a risky proposition. The valuation is based on a net present value (NPV)—at 40 per cent discount—and multiples of anticipated 2025 earnings per share and EBITDA.
However, this does not incorporate any royalty revenue contribution from promising secondary compounds ATB-352/ATB-340; the latter of which demonstrated increased analgesic potency and better GI tract tolerability in a leading international peer-reviewed biomedical journal published in February. This implies further upside to Echelon's estimates pending the developmental success of Antibe's secondary drug pipeline.
Keep in mind, Echelon Wealth is not an impartial purveyor of research. The firm has received compensation for having provided investment banking or related services to Antibe, according to the referenced January 7, 2020 research note.
Final Thoughts
As with most junior biotech companies, investability is only as viable as the next trial result. There is a supreme amount of risk investing in Antibe in the pre-final Phase 2 result phase—but also plenty of potential reward. No matter how good the previous trial data appears, history clearly demonstrates that anything can happen when subsequent studies are conducted. Past performance frequently does not correlate into current trial success.
Either way, the perceived benefits of Antibe's hydrogen sulfide technology are about to be further validated—or gutted—as new results come to light. The upcoming results are over two years in the making, with at least two enrollment delays setting back reporting timelines. In any event, TDR anticipates the result will provide plenty of short-term alpha for investors and traders alike looking for an opportune time to profit.
Disclaimer: The article editor has an existing position in Antibe Therapeutics, as does at least one member of the editor's immediate family. The author has attempted to convey the risks of investing in the current environment and does not recommend purchasing shares based on any of the information presented. This article is for information purposes only. There is substantial risk investing in junior biotech at any phase of the investment cycle and in particular before important trial data is released. Please contact a licensed investment advisor if you are considering investing in Antibe Therapeutics.