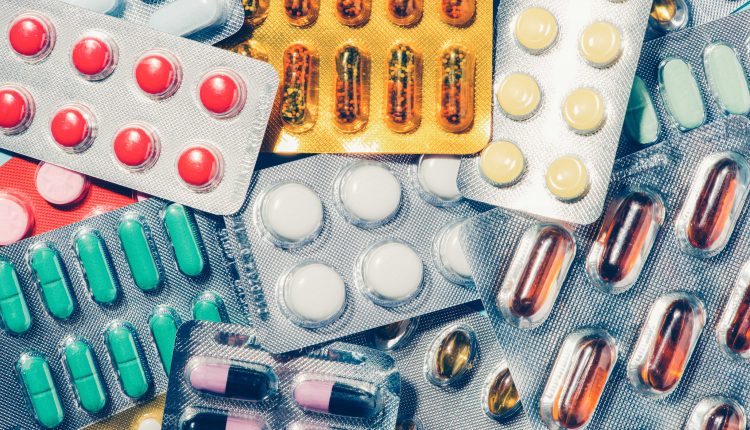 Antibe Therapeutics Second Drug Candidate Meets Primary Endpoint
Lost in Monday's latest coronavirus risk-off panic, Antibe Therapeutics Inc (CVE:ATE) (OTCMKTS:ATBPF) delivered solid clinical results on their Phase II secondary drug candidate ATB-352. While it wasn't the market-moving dataset that investors are really clamoring for—the company promised to issue a press release upon last patient enrollment of its Phase IIb ATB-346 compound—the results were nonetheless material. That gives Antibe two non-steroidal anti-inflammatory drugs (NSAIDs) with growing track records of impressive safety and efficacy. The Dales Report explores further.
To recap, ATB-352 is a hydrogen sulfide-releasing (coated) derivative of ketoprofen, among the more potent nonsteroidal anti-inflammatory drugs (NSAIDs) around. Ketoprofen is generally prescribed for arthritis-related inflammatory pains or inflammation-based severe toothaches and veterinary medicine. The drug was previously sold over-the-counter in the U.S. by way of 12.5 mg coated tablets (Orudis KT/Actron), but it only available by prescription now. ATB-352 is being developed as a gastrointestinal-safe and non-addictive alternative to opioids for the treatment of post-surgical pain.
While it is believed that the addressable market for ATB-352 is smaller than primary candidate ATB-346, the results are further validation that a hydrogen sulfide (H2S)-releasing moiety can dramatically reduce gastrointestinal (GI) damage caused by NSAIDs while increasing anti-inflammatory and analgesic potency. Evidence of such is occurring in two separate clinical trials.
According to the referenced article in today's press release, the pain-relieving potency of ATB-352 compared to ketoprofen was greater than 3-fold. Mice receiving ketoprofen exhibited a dose-dependent increase in the severity of bleeding ulcers in the stomach and intestine. In contrast, no GI damage was observed in mice treated with Antibe's secret sauce—even at very high doses.
That was an identical result ATB-346 reported in March 2018, with subjects exhibiting an ulceration rate of 2.5% versus an ulceration rate of 42.1% for subjects on naproxen. Furthermore, similar analgesic endpoints were met despite subjects receiving only receiving one 250 mg daily dose of ATB-346 versus two 500 mg daily doses of naproxen. Similar results, half the dosage and a much better safety profile. No wonder investors are excited.
ATB-352 Triggers the Body's Endocannabinoid System
Although Antibe Therapeutics compounds have nothing to do with cannabis, they reportedly can stimulate the body's endocannabinoid system in ways that cannabis famously can unlock.
According to the study referenced in today's press release, Antibe's research team identified a new mechanism that explains the increased ATB-352's pain-killing effects in comparison to ketoprofen. In addition to blocking the production of pain-promoting substances called prostaglandins, ATB-352 significantly elevated levels of naturally occurring endocannabinoids in mice compared to the legacy drug. The pathway actions may differ, but cannabis is also known to trigger the endocannabinoid system to produce its distinct effects. It is a popular choice for millions of people suffering from mild-to-moderate physical pain.
Final Thoughts
Although investors took profits—why not with ATE ↑90% over the past six month—as Monday's markets flew into disarray, ATB-352 yielded fine results. While ATB-346 is clearly Antibe's lead horse given the market potential, yet another hydrogen sulfide (H2S)-releasing component was able to boost the efficacy and safety profile of a popular legacy drug. Clearly, the company has something special brewing here.
In ATB-346's case, there's just one more key study to go before Phase III trial comes knocking. Judging by today's result, ATB-352 may not be far behind.