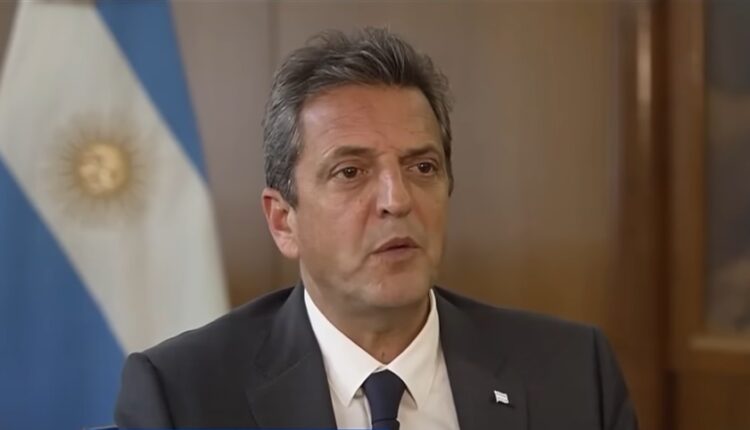 Argentina Minister Of Economy: Bill To Be Sent To Congress To Create National Digital Currency
On Monday, the Argentina Minister of Economy, Sergio Massa, made a significant announcement that made national headlines. In a press conference announcing the measure, he stated his intention to present a bill to the Argentine Congress in the upcoming weeks for the creation of an "Argentine digital currency." This proposal had been previously hinted at during a debate held in the province of Santiago del Estero by the Unión por la Patria presidential candidate.
Although during the debate, Mr. Massa mentioned that he would only pursue this idea if elected, and confirmed his plan to do so. He emphasized, "I will soon send the law that creates the Argentine digital currency because there are more than 100 countries that are already doing it," as he discussed it in a radio interview. He noted successful models in Norway and Sweden for implementing a digital currency but also highlighted that neighboring countries like Brazil are already in the process of adopting such measures.
The government's objective in the matter is to ensure its smooth passage through Congress, similar to the money laundering project, which already has a draft opinion in the Deputies but is awaiting the necessary votes for consideration.
The maneuver to shift to an Argentine digital currency comes in the context of the country facing dire economic times.
Argentina's economy minister is asking its population to vote him into the presidency at a time when inflation has topped an annual 138 per cent, two-fifths of voters live in poverty, and pollsters report widespread demand for change.
Furthermore, Argentina already employs a complicated monetary system of exchange. The government has introduced a complex set of regulations governing access to US dollars and their usage, resulting in the emergence of multiple exchange rates. This has further convoluted an already intricate financial system, all in an effort to postpone a currency devaluation.
In contrast to most other major economies, Argentina does not allow its currency to freely fluctuate. Rather, it employs an intricate network of currency controls, price ceilings, and import constraints to limit the daily depreciation of the peso, aiming to safeguard dwindling dollar reserves.
This growing interest in CBDCs has led to increased demand for technical assistance from IMF member countries, with over 40 countries reaching out for guidance by the end of February 2023. The first central bank-issued digital currency, known as the Sand Dollar, was introduced by the Bahamas in October 2020, but China's e-yuan remains the most prominent and widely recognized example in this evolving landscape.
Argentina might be next inline if Sergio Massa seizes the presidency.