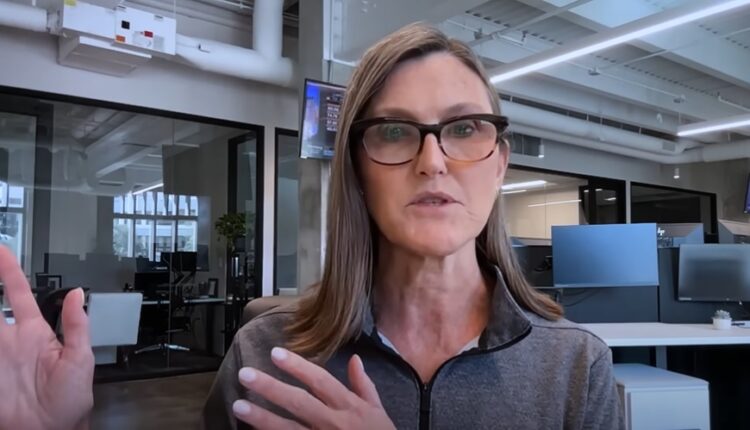 Ark Invest Founder Cathie Wood Believes Air Taxis Are Coming Soon
Benzinga's CEO Jason Raznick sat down with Ark Invest founder Cathie Wood in an exclusive conversation on "The Raz Report," to discuss various technology trends and how it affects the transportation industry — namely, the electric vertical takeoff (air taxis) and landing (eVTOL) industry.
The standout topic was a company that has seen its shares soar over 260% this year.
"We think the air taxi industry is almost here," Wood told Raznick, her optimism fueled by ARK Autonomous Technology & Robotics ETF's ARKQ more than $50 million position in Archer Aviation Inc ACHR, a leader in the eVTOL space rushing to bring air taxis from sci-fi to reality.
Why did Ark Invest choose Archer?
"Truth be told, we rode it all the way down and kept buying it," Wood mentioned.
Ark has been increasingly involved with Archer through its various funds.
Sign Up For The TDR Weekly Newsletter
Ark Invest's trade history shows that its funds have been steadily buying shares of Archer since at least Nov. 2021. Notably, data shows that Archer is the seventh-largest holding in the ARKQ portfolio, with the firm committing a total investment of $50.2 million, or 4.71% of its portfolio.
Cathie Wood also highlighted that the Santa Clara-based company recently settled a patent lawsuit with Boeing Co BA and mentioned Boeing's new ownership position in the company.
"We think there's going to be some nice scaling with those partners," Wood added.
She also mentioned the importance of Archer's partnership with Stellantis NV STLA, the multinational automaker.
"Stellantis is thinking about mobility in an expanded way and that is this autonomous air taxi. We're pretty excited about that because those are deep pockets and this is a high fixed-cost business longer-term," she explained.
As she discussed in the interview with Raznick about the transformative potential of AI, Wood's investment philosophy revolves around recognizing how emerging technologies can shift the value propositions of existing industries.
The Archer trade is a prime example, fitting well with Ark's broader tech investment thesis.