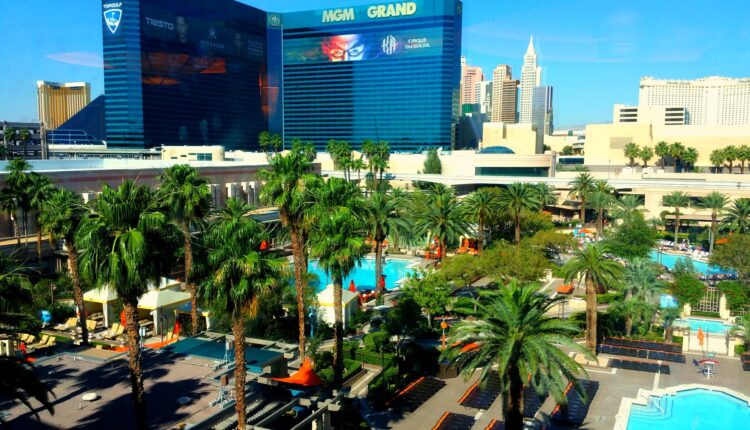 BetMGM Joins Forces With The Athletic: Hopes To Cut Sports Betting Acquisition Cost In Half
BetMGM (NYSE: MGM) might have failed to lock in their purchase Ladbrokes parent company Entain, but the Vegas sports betting giant still made news this week when they secured a deal with The Athletic.
The Athletic has emerged as one of the most trusted sources of sports news, and the deal sees MGM come in as the official partner of The Athletic Betting Hub, a project strictly dedicated to cover the sports betting vertical.
With over one million loyal subscribers worldwide in the brand's five-year lifespan, The Athletic looks to cash in on the sports betting wave sweeping across the nation.
The Athletic chief revenue officer Matt Prevost shared his excitement for the pairing, and felt that it was only natural for a premium content site to partner with a premium product.
"The Athletic has an incredibly engaged and loyal readership and we look forward to introducing their fans to the BetMGM sports betting brand… They also have an outstanding product and, through integrations and collaboration, this partnership complements The Athletic's premium offering."
With existing deals in place with Yahoo Sports and natural tie in to MGM's MLife rewards program, BetMGM now adds this premium content site to its arsenal of acquisition partners.
The partnership will see BetMGM integrated in The Athletic's social strategy and across other digital assets, all in compliance with a goal to offer full immersion into the gambling space.
Evan Parker, The Athletic's general manager of content operations, couldn't be happier with his new coworkers. "BetMGM has pioneered the online gaming industry and as we sought to establish The Athletic as a home for great betting content, we knew there would be no better partner"
"As we collaborate on this new venture, we share a joint vision for how to seamlessly blend media, analysis, and betting into unique, premium experiences for The Athletic subscribers."
While these deals do come with steep price tags, BetMGM hopes to cut their acquisition costs in half, reducing them from $500 to $250 per player. With The Athletic bring in a subscription audience that has already financially committed themselves to the brand, the deal firmly conveys a trust in BetMGM as the premiere betting location for those who demand premium sports content.
With operations going live in both Michigan and Virginia last week, BetMGM is now available in ten states. Trading as high as $31.53 on the 21st, the BetMGM share value fell below $29 at the end of last week.
Content platforms do take time to develop, and with the football season coming to a close, we could see interest and value in this stock decline somewhat over the following weeks.