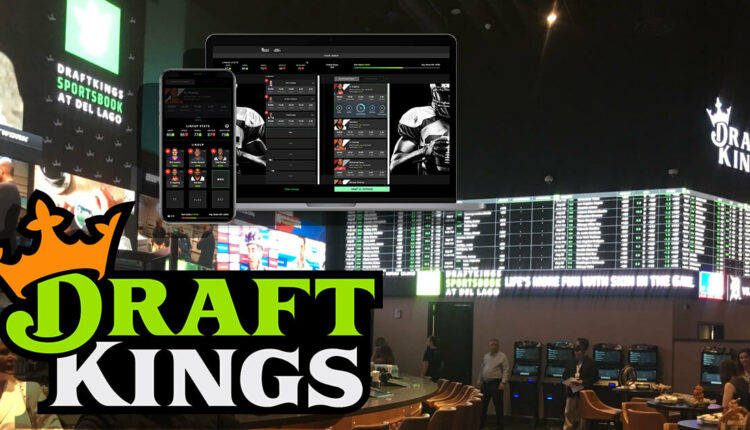 Betting Stock Investors Concerned With DraftKings Valuation
As the S&P 500's traded up 0.75% yesterday, DraftKings (DKNG) stock prices fell 1% on Friday's trading session, moving to erase part of the 4.2% lift share holders had seen over the past month.
These swings have become standard for those investing in one of the most promising sports betting stocks on the market, as share prices have fallen significantly since March 22nd 52-week high of $74.38. DraftKings share prices settled in the $40s for much of May but had slowly begun their climb back into the mid $50s by June. The brand has since seen a mixed share of analysts' takes and PR, ranging from black market connection concerns via partner SBTech and hopeful expectations following Canada's legalization of single-event sports betting.
DraftKings Profitability A Concern
Sports betting is now legal for more than 50% of US citizens, and reports estimate that Americans combined for $1.24 billion in sports betting sales in Q1 of this year. If we stick with that number, we can look for something close to $5 billion annually.
With FanDuel leading the way in terms of market share and given that BetMGM and Barstool Sportsbook are also gaining steam if DraftKings would see $1 billion in sales at best if they managed to hold 20% market share.
Once you consider DraftKing's current $21 billion market cap, making sense of the numbers becomes a bit more difficult. And as investors saw in DraftKings' Q1 reports, their extravagant marketing and acquisition spends make this valuation even more concerning.
Now, these revenue numbers are coming from an unusual year both for consumers and for the sporting world. The same analysts who established the $5 billion annual sales estimate also suggest that a fully regulated US sports betting market could be worth $19 billion annually.
Returning to our 20% market share example, DraftKings sales come in over $4 billion, but marketing and sales expenses would also increase significantly to account for the new states the brand would need to target.
When taking into account stock-based compensation, the Q1 losses DraftKings saw totaled $346 million, equal to 87 cents per share.
While long-term profits can be expected, sports betting stock investors are right to be concerned with the current valuations of a brand that is having to spend so much to remain competitive.
With sports betting now legal in 31 states, DraftKings only leads the market in three, Indiana, Iowa, and New Hampshire. These states are all relatively small in terms of population and have little to no professional franchises to boast.
Upcoming financial reports could be telling, but with football season right around the corner, expect marketing spends to be at its highest leading into September. The returns on these spends will not be evident until the action takes place.