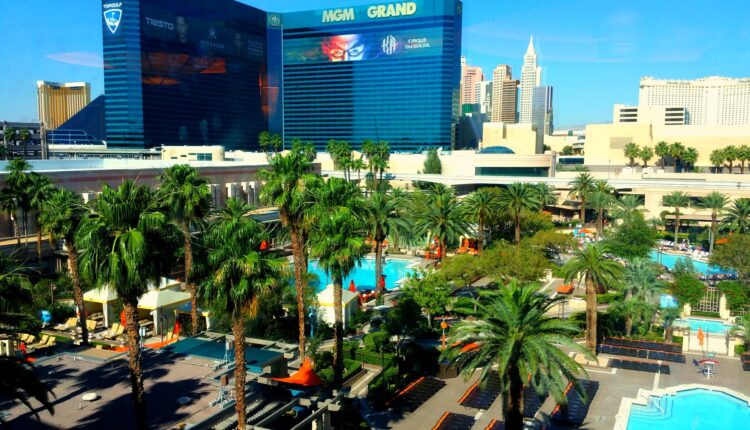 Billion Dollar Bet May Make MGM the Leader in Online Gambling
Billionaire Barry Diller signed a $1 billion check Monday, as his company InterActive Corp purchased 12% of the Las Vegas-based MGM Resorts.
The MGM Resort group is well known for its brick-and-mortar hotels and land-based casinos, but this investment signals the organization's desire to become a leader in the online gambling arena.
The Dales Report has extensively covered some of the Quarter 2 results from many of the emerging US sports betting giants, all of which suffered severe blows largely in part to the absence of sporting activities.
The MGM was no exception, seeing a 91% decline in revenue on the quarter as most sports leagues were sidelined and lockdowns forced their hotels to shut their doors.
Despite MGM's losses, Diller saw this as his best chance to take a stake in an industry he has long sought to enter. With online gambling holding an estimated global value of $450 billion, MGM provides the IAC (InterActive Corp) with an established partner in a developing market.
Diller and InetrActive Corp CEO Joey Levin formally made the announcement to shareholders in a letter stating that the investment "represented a once-in-a-lifetime opportunity for IAC to own a meaningful piece of a pre-eminent brand in a large category with great potential to move online… The value was too compelling to ignore."
The partnership also sees MGM bring on the digital expertise and savviness of the IAC, a group that has been heavily involved with well-known brands such as Angie's List, Expedia, Ticketmaster, and Lending Tree.
The IAC also dominated the online dating space, but recently sold Match, OK Cupid and Tinder in a move that might have hinted to their desire to enter the sports betting arena.
DraftKings and FanDuel currently dominate nearly three-quarters of the overall online sports betting market share, and with Penn National's Barstool Bets set to make its debut in September, the MGM will already have three respectable competitors.
With most of the competition eying the sports betting crowd, the MGM group could decide to target the online casino market which, while not legal in as many states as sports betting, could offer more opportunity. Many states have decided to limit the number of online sports betting operators, but the slower spread of online casino regulation means that many states have not yet entertained partnership applications.
Where online sports betting is receiving most of the media attention, global markets that allow both reveal that it actually makes up a small percentage of the overall online casino revenue. The same can be said for brick-and-mortar casinos, where table games and slot machines generate much larger profits than the physical sportsbook.
The MGM knows this, and a partner like IAC brings plenty of experience to the table in developing easy-to-use, web, and mobile-based products meant to engage customers.