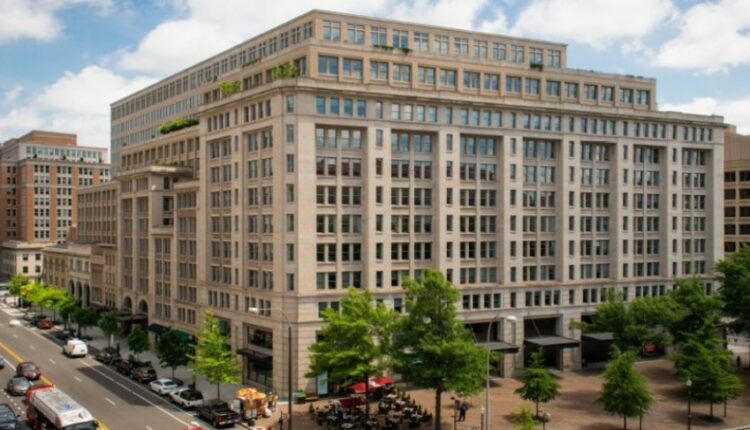 Billionaire David Rubenstein Believes Commercial RE Presents An Enormous Investing Opportunity
With the U.S. Federal Reserve's substantial rate hikes in the past year, many experts have been predicting a recession. But David Rubenstein, co-founder and co-chairman of The Carlyle Group, does not share that view.
"We have data on several hundred companies we own, and we look at that and we compare it to how the economy usually does and we actually sometimes send that to the Fed as a way for them to have additional information," Rubenstein said in a recent CNBC interview. "Our data does not show a recession anytime soon."
In particular, his firm's data does not show declining consumer sales. And he sees "enormous spending" in areas like hotels and restaurants.
The billionaire investor added that things could change in the future, but right now the data "is reasonably OK."
How The Greatest Fortunes Are Made
While elevated interest rates have sent shockwaves across financial markets, Rubenstein identifies potential advantages to this scenario.
"The greatest fortunes are made by professional investors when things are troublesome," he said. "Right now, there are a lot of complications in the market."
He points to one specific sector — real estate.
He said that while some people are worried about the real estate market and the real estate debt market, it could be a good time to invest for those who are "prepared to hold on."
The reason has to do with competition — or rather the lack of it.
"If you're in the business we are — which is making long-term investments — now is probably a pretty good time to invest because there's not as much competition," he said. "It's harder to get deals done. If you go through and work the deal through and you get it done and get it financed, you're probably going to do OK in four or five years."
'The Biggest Opportunity'
David Rubenstein proceeds to highlight a segment that many are bearish on at the moment — office buildings.
The work-from-home trend has experienced an unprecedented surge since the onset of the COVID-19 pandemic. And that trend has substantially reduced the use of office buildings.
Rubenstein acknowledges these challenges.
"We all know that fewer people are going into offices than used to be the case," he said. "At some point, people are going to say we need less space, and at some point, the value of these buildings is going to go down. There's no doubt about it."
But that's exactly where opportunities lie.
"You're going to see some real estate debt is going to be for sale at discounts to what it is today," he suggested. "That's probably the biggest opportunity over the next two or three years — is discounted real estate debt in large commercial office buildings in big cities."
If you have concerns about the uncertain future of office buildings, you might want to consider another type of real estate: single-family rentals.
Stanley Druckenmiller — another billionaire investor — recently pointed out that there's now a "structural shortage in single-family homes."
"So if things got bad enough, I could actually see housing — which is about the last thing you would think of intuitively — could be a big beneficiary on the way out," Druckenmiller said.
Indeed, no matter what happens to the work-from-home trend, people will always need a place to live and a growing number of people are now renting instead of buying. These days, there are options to invest in rental properties with as little as $100.