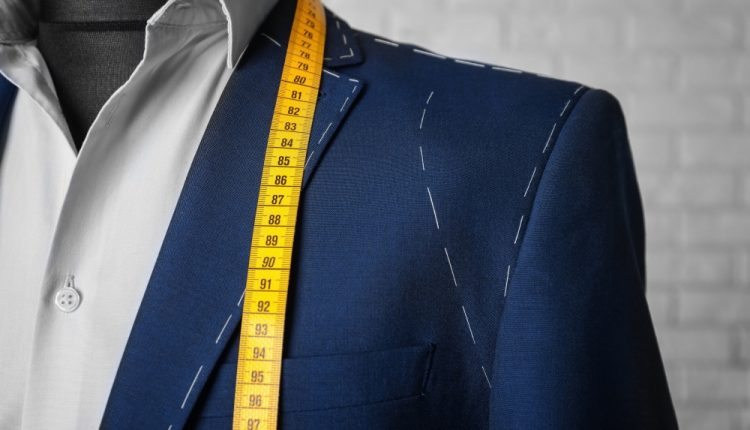 Body Scanning Will Be the Death of Clothing Sizes
Brands offering inconsistent sizing or items that just don't fit could soon be a thing of the past. Why would anyone spend their money on "one size fits some" clothing when body scanning makes custom tailoring an attainable and increasingly affordable option?
It's estimated that, globally, 1.8 billion people buy clothing online, with 62% of shoppers going online to purchase goods monthly. With 57% of internet users world-wide shopping online for fashion-related products, ordering clothing that might not fit correctly is an inconvenient and frustrating reality. Online shopping offers services in terms of hassle-free returns and even free shipping for products that aren't working, but body scanning technology may make that inconvenience history.
RedThread
Clothing company start-up RedThread was inspired by Meghan Lichfield, the former Vice President at Go Pro, and her ongoing frustration. Lichfield had to purchase her jeans a size too large and have them taken in for professional tailoring to make them fit. She wanted to create a way for anyone with a smart phone to get clothing customized explicitly for them.
According to Wired: "Customers choose an item from RedThread's website, fill out a 'fit quiz,' and capture a series of full-body photos with their phone. RedThread pulls 3D measurement data from those photos and, combined with a customer's fit preferences, creates a made-to-order item."
Isabella Wren
After 18 years in finance, Sarah Chessis, CEO and founder of Isabella Wren, also shifted gears to work towards creating "empower(ing) women's business wear." Her site boasts  "With just a few clicks, visitors select their garment, enter measurements and choose their own customizations. The innovative software creates a perfect fitting pattern with incredible accuracy, which is sewn by a personal artisan tailor. The result is a fabulous garment that looks like a million bucks!"
Proper Cloth
Other fashion focused companies like Proper Cloth, launched with seed funding in 2008, use comparable methods to make customized men's dress shirts.
Soma
Soma is a Chico's FAS, Inc. lingerie company set to become 'The Wonder Bra 2.0'. Their recent innovations include a SOMAINNOFIT 'smart bra' created when customers wear a garment (almost like a sports bra) and thanks to the Bluetooth Chip and sensors sewn into it, "provides your precise measurements right through your smartphone and curates a collection of Soma® bras just for you." No wonder the Chico's FAS (CHS ) stock was a buy according to Stockinvest.us in December.
Amazon
Reports have shown that even blockbuster online retailer Amazon (AMZN) is dabbling in implementing 3D body scanning to customize clothes. In spring 2019, Amazon offered New Yorkers a $25 gift card to complete a 30-minute measuring session where they were scanned, taped, photographed, and measured to help them learn more about "diversity among body shapes."
Imagine a world where the only size that matters is customized to fit you best. That's something I'd put my money on.