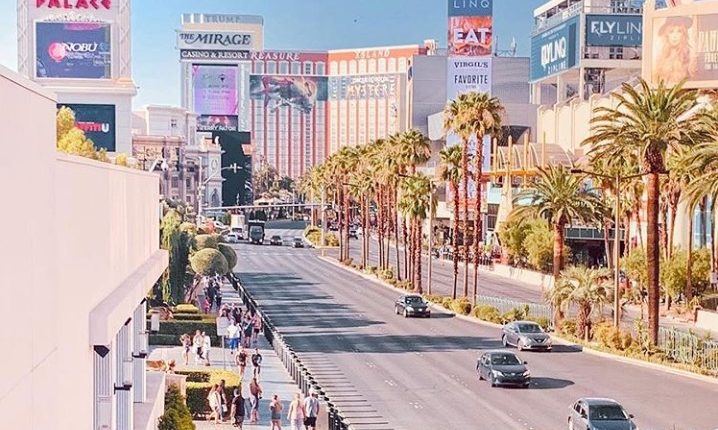 Caesars Ent. Stock Prices Surge Following Sports Betting Brand's Q1 Reports
The Covid-19 pandemic was a disaster for some industries while being a huge boon for others. The gambling industry saw both sides of the coin with some aspects of the industry being hurt badly while other parts of the industry thrived. Of course, with the pandemic-related shutdowns live casino venues were hit dramatically. On the other hand, thanks to people being stuck at home, online gambling and sports betting skyrocketed while Covid-19 ravaged the world. One particular sports betting stock, Caesars Entertainment (NASDAQ:CZR), which recently saw huge gains in share price, experienced both the positive and negatives of the pandemic lockdowns.
Online gambling and sports betting surge during lockdown
When the pandemic first hit everybody suddenly found themselves stuck at home as a result of governments shutting down their economies in an effort to combat the spread of the deadly Covid-19 virus. With nothing else to do, people began to expand their involvement in the Internet. Not only did this include social media, but it also spawned new interest in online gambling and sports betting apps and websites. Caesars which had been moving into the online gambling and sports betting niche will undoubtedly see some gain from these new consumers being introduced to this online space.
New sports betting customers may be here to stay
Now that the dust is starting to settle with the recovery from the pandemic steadily moving along and economies beginning to reopen, it is apparent that many of the new consumers of online sports betting may likely continue to use this type of service. Spending on gambling in 2021 is at record highs with 23.9 million Americans placing $4.3 billion worth of bets on Super Bowl LV. A record 7.6 million people used online sports betting to place Super Bowl bets via the Internet.
Caesars, with its acquisition of William Hill, a world leader in online betting and gambling, the casino operator is set to benefit from this significant shift in consumer tastes. Furthering this thesis is Caesars's recent purchase of SuperDraft which will now become a part of the William Hill umbrella. The casino operator company's cemented position as a major player in the online sports betting space is part of the reason why CZR recently saw a 10.4% appreciation following its release of its first-quarter financial results of 2021.
Reopening unleashes pent-up demand for casinos
With the reopening of economies comes the reopening of previously closed casinos. Although it had been a trying time for casino operators during the pandemic shutdowns, those that have survived are set to experience large gains from pent-up demand for live entertainment. During the Q1 earnings call, Caesars executives emphasized the high demand for casinos on the Las Vegas strip as well as venues in other regions as reasoning for their upbeat outlook for the future.
Best of both worlds
Caesars is clearly set up to benefit from the growth in the online gambling and sports betting space as well as live casino gambling as the world begins to move into a post-lockdown mode. This makes CZR an attractive addition for investors in the sports betting, casino sectors to consider adding to their portfolios.