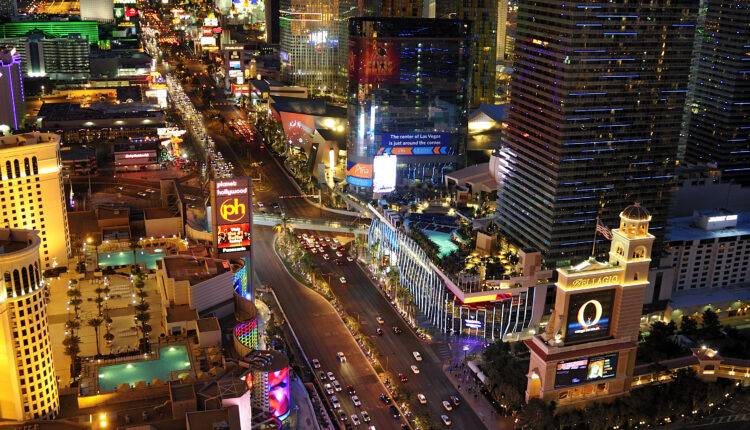 Caesars Entertainment Strengthens Digital Sports Betting Presence With DFS Investment
Caesars Entertainment announced yesterday that the brand was purchasing a stake in the fantasy sports platform SuperDraft Inc in a move that the casino company is calling a strategic investment, which strengthens their digital sports betting presence.
It has long been clear that the race for sports betting market share would ultimately be decided by online offerings, and this acquisition helps fortify Caesars' resources in the digital gaming space.
Daily Fantasy Sports platforms essentially paved the way for both FanDuel and DraftKings to quickly establish themselves as the premiere online wagering destination. For years players have looked to the brands as the premier locations to profit off of your (apparent) sports knowledge, and making the move into the sports betting sector was both a natural transition for the companies and their clients as well.
Where the online-first brands are taking advantage of their strengths in the digital space, the Vegas land-based brands are not laying down and have turned to partnerships to beef up their digital offerings.
While the full details of the investment are not yet public, it is known that Caesars took on a minority stake in the DFS platform, with SuperDraft giving Caesars the opportunity to further its investment in the future. While no timetables were revealed, it has been noted that this could include the option to take over a full 100% share of the brand.
"The addition of daily fantasy sports fits seamlessly with our strategic vision for mobile and online sports," shared Caesars CEO Tom Reeg.
Where Caesars will immediately benefit from its access to the popular DFS sites technology, SuperDraft will also have access to Caesars Rewards credits, along with the use of the Caesars wallet.
SuperDraft currently operates in 35 states, and it could be used as a strategic pawn in getting a Caesars betting app into these jurisdictions as gaming continues to expand. A similar play was recently seen in Bally's acquisition of DFS platform Monkey Knife Fight, which will grant them access into California, Florida and Texas once sports betting is made legal.
Where stock investors have profited greatly on short-term investments into the sports betting space, the brands focused on positioning themselves for long-term strategic plays could be the next ticket to long term financial success.