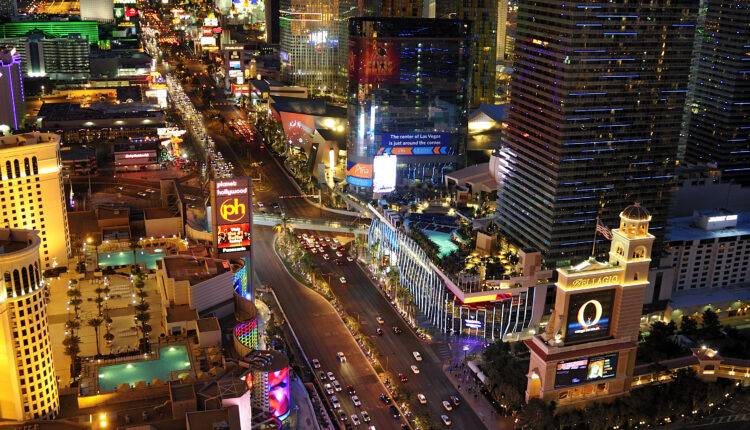 Caesars Stock Prices Soar But Is This Empire Set To Crumble? The Good, the Bad & the Ugly
Caesars Entertainment (NASDAQ:CZR) might not garner the headlines seen by the other giants in the online gaming space, but this Las Vegas staple is proving to be a profitable hold for investors. Despite the global pandemic, which has all but shut down the tourism sector, Caesars is currently trading at an all-time high, and stock prices will likely continue on this trajectory as COVID recovery continues.
While a shift to digital dependence was always in the cards, Caesars was forced to shift their reliance on brick-and-mortar establishments to an online product much sooner than the brand had anticipated.
With their stock up 1,200% in value from the lowest point seen in the pandemic, it's pretty evident that Caesars' gamble has paid off. September 2020's business merger with El Dorado Resorts saw Caesars increase their debt to $13.2 billion, a sizable number for a company struggling to keep its properties occupied through a health pandemic.
Less than a month later, Caesars announced a 2.9 billion pound spend to purchase british company William Hill, who would become the brand's official online gambling face.
Rather than pile on to their already hefty debt, $1.9 billion of stock shares were sold by Caesars to help ease the cost of the transaction.
Get the latest on Casino Competitor BetMGM & why now might be the time to buy.
Weighing the Good With The Bad
On the positive side, the online sports betting market is exploding right now, and those who have heeded our advice here have likely been rewarded handsomely. Partnering with William Hill gives Caesars a reputable brand to develop their digital presence, and while Caesars may be late to the online race, William Hill does bring its share of expertise and name recognition to the table.
As new states continue to adopt gaming legislation, the brand will have fresh chances to enter new markets and compete with brands who have already established themselves as leaders elsewhere.
Then there is COVID relief. Hotel chains and entertainment ventures have been hit extremely hard given the tight restrictions placed on the tourism sector. Caesars is counting on the resurgence of the tourism industry as vaccinations continue to roll out, as the group needs to see it's rooms filled and their casino floors filled to slowly work down their negative margins.
Gaming expansion coupled with a strong upswing in tourism dollars could lead to quick and strong returns for both the brand and investors.
But now to a more bleak possibility, as the gaming boom is likely to continue, only with Caesars just on the outside looking in. 2020 saw the footrace for online sports betting dominance really establish itself, and clear frontrunners have been established.
From a management standpoint, Caesars also has a peppered financial past, having only emerged from bankruptcy from their largest operating project in 2017. Once again with a large amount of debt, and having already sold a large percentage of their physical properties, the group looks to be limited in assets should they need them to help dig out of financial strain.
Where some recent acquisitions all have the potential for significant upsides, Caesars has found itself on the wrong side of the flop before. Given the current uncertainty surrounding the tourism market, those looking to invest in this space would be encouraged to look at other players in the sector. Groups like Bally's, MGM Resorts and Wynn Resorts are also expanding through acquisitions as means to expand their digital offerings and presence. Their efforts are much more conservative, and they are driven by management that has proven its ability to operate within the margins.