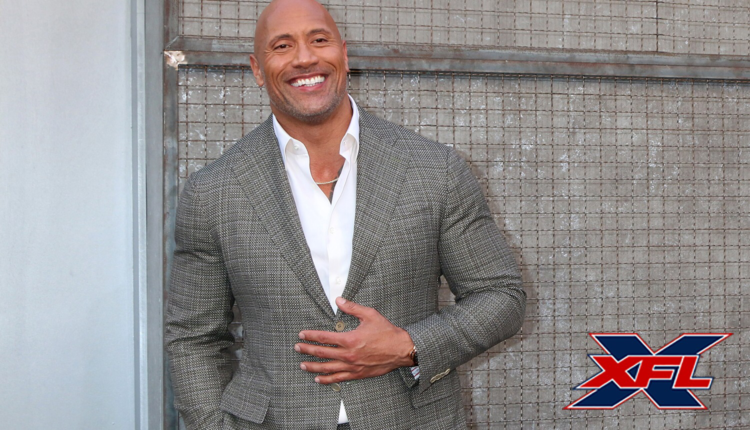 Can You Bank on The Rock to Turn XFL Into Ballers?
Dwayne "The Rock" Johnson is a lot of things; a college football star, successful actor, producer, businessman, father, and a WWE superstar.
And as of this week, he can now add "Co-Owner of the XFL" to that list.
Johnson partnered with RedBird Capital to officially purchase the decommissioned XFL for a reported $15 million, in a move that came just hours before the league was to hit the auction table.
Per Sportico, the two sides went in as equal investors, with Johnson's ex-wife and business partner, Dany Garcia, taking an equal stakeholder share in the venture as her former husband.
In an interview with ESPN, Johnson voiced his excitement at the new project.
"With pride and gratitude for all that I've built with my own two hands, I plan to apply these callouses to the XFL and look forward to creating something special for the players, fans, and everyone involved for the love of football,"
While Johnson's short stint in the Canadian Football League brings some professional football experience to the table, RedBird Capital has made its name investing in sports-related businesses, including a few with ties to the NFL.
With over $4 billion assets currently under the group's supervision, RedBird's ability to successfully launch and develop existing products combined with Johnson's star power could be the best tandem to hit professional football since Brady and Belichick.
A League Worth Betting On?
The XFL was founded by WWE Chairman Vince McMahon, and despite a growing fanbase supported by a television deal with FOX, the company was driven into bankruptcy when COVID-19 forced the league to cancel its season.
"If anyone can make spring football exciting it's 'The Rock'" joked Dave Mason of BetOnline, who hopes that a successful relaunch will keep football bettors entertained all year long.
"We currently see about as much combined action on Saturday's four XFL games as we would see on a single prime-time NFL matchup," added Adam Burns, BetOnline's sportsbook director. He went to add that what little they did see prior to the cancellation was much more promising than the numbers produced by the failed AAF.
While sportsbooks never fully had the opportunity to discover just how much betting interest the league could generate, McMahon and his team clearly set things up to cater to the sports betting audience.
XFL president Jeffrey Pollack openly discussed the league's stance to "embrace the spread," in a stance that couldn't differ from that of the NFL's Roger Goodell any more.
Where big brother viewed sports betting as a threat to the NFL's integrity, Pollack saw it as an opportunity. So opportunistic, in fact, that he shaped the rules of the game itself to cater directly to the needs of those at the wagering counters.
Rather than the traditional extra point after a touchdown, the XFL gives teams a chance to score between 1 and 3 additional points, meaning increased chances of comebacks and a move away from the traditional football point spread offerings focused around 3, 7 and 10 points (regular occurring margins of victory).
These new scoring lines also create unique totals, which surprisingly enough were getting more attention than the point spreads. BetOnline shared that point spreads almost always see a higher bet count and handle than the games total, yet interestingly enough, the XFL somehow drove bettors to wager on the over/under at a much higher rate.
It is still unclear if Dwayne Johnson will continue with the vision created by the league's previous owners, and while the man is about as ripped as they come, most products associated with his name tend to cater to younger audiences.
Could the XFL become a more family friendly version of American Football? Or will The Rock bring the hype, excitement and fireworks to the field in ways McMahon simply couldn't?
There's honestly no reason he couldn't do both.
And while we can't be 100% sure what it is that The Rock is cooking, it sure smells tasty.