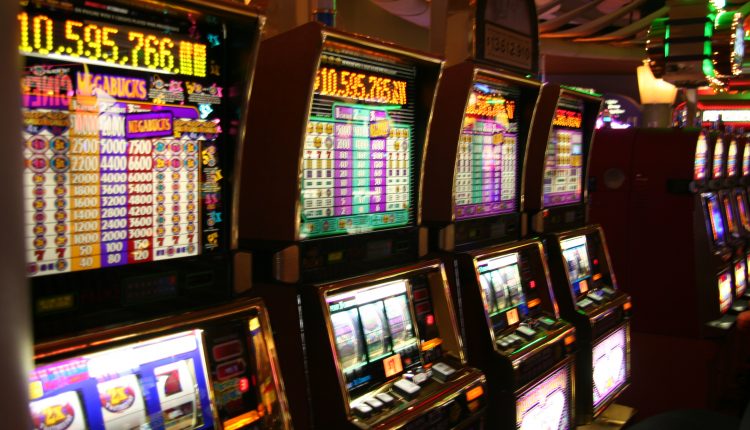 Casino Stocks Rebound This Week, But Long-Term Reports Paint Concerning Fate For Some
The coronavirus pandemic has created one of the most unstable Wall Street marketplaces we have seen in recent history, and it has proven to be a profitable venture for those who have been able to correctly predict how certain companies will choose to navigate these ever-changing waters.

With the overturn of PASPA, this was meant to be a massive year for all companies involved in the young regulated sports betting marketplace. Aside from the Super Bowl, data suggests that the NCAA Tournament, Kentucky Derby, and the start of the NFL regular season are the most profitable times of the year for sports betting operators, both financially and from a new user acquisition standpoint.

Given that the pause in sporting events was unpredictable, businesses had already set their quarterly goals with the expectation of having these events take place. In some instances, given the continual expansion of states offering regulated gambling, the public would be able to legally wager on these events for the first time.

As you already know, March Madness has been cancelled, and while the Kentucky Derby has been pushed to the fall, both the racing and football calendar remains uncertain.

Betting On Growth

While sports betting gets the headlines, state gaming reports often show that it is one of the smallest producers of income for casinos in terms of their offerings. Poker, slots, and table games yield much greater earnings, largely in part to their popularity and the favorable odds they carry for the house.

As states slowly begin to reopen, investors will want to look at which casinos operate in each region to better predict which of the companies could see the largest rebound quickest.
Penn National
Thanks to the reopening of five casino properties in Lousiana, Penn National Gaming Inc. is back on track to see profitable gains heading into the probable football season. These five properties make up a quarter of the company's portfolio, but given their strategic partnerships with media giants Barstool Sports and theScore, Penn National has secured its place as the 'must-watch' company in the group given their focus on online and mobile offerings.

Of the eleven casino companies we researched, Penn National is currently the only one reporting growth over the last two quarters, trading 29.9% up over its market price six months ago, and more impressively 36.6% up over last week's price.

Boyd Gaming Corp.

The Boyd Gaming Corporation also looks to reopen seven of their properties, all in Mississippi and Lousiana, but each is expected to run at limited capacity and offer little in terms of their standard amenities.
State-mandated social distancing requirements will allow them to permit customers onto their properties, but will severely limit the dining, gaming, and nightlife activities that have long made them a popular addition in the region.

The company finds themselves down 33.9% over the last six months, and while the 10.6% lift they have seen over the past week is positive, it hardly compares to the gains being seen by their competitors at Penn National.

Red Rocks Resorts

Following a 44.2% decline in price over the past six months, Red Rocks Resorts have seen prices increase 30% over the last week, hinting to a possible turnaround, but given that the company relies heavily on Vegas tourism and that most of its properties lie off the popular strip, expect to see the 'vacancy' light glowing in their lobby windows.

A Concerning Trend
As mentioned, Penn National was the lone group reporting year over year growth, and while most of the companies profiled have seen some sort of lift over the past week in trading, it will take substantial growth for them to return to their pre-pandemic numbers.

Investors should take notice of Penn National's focus on the online space rather than brick and mortar offerings. The coronavirus will change the way people travel and ultimately gamble, and what fun is a poker game if everyone is hiding behind plexiglass sheets with masks on?

The extensive social distancing measures currently put in place might be short term, but many expect airlines and large hotels to adopt some permanently. This will take some of the proverbial wind out of Vegas' sails in terms of remaining the gambling capital of the country.

As more and more people look to online offerings over the in-person wagering experience once only found in casinos, investors need to follow those who are evolving to match the needs of the digital consumer rather than the on-property vacationer.