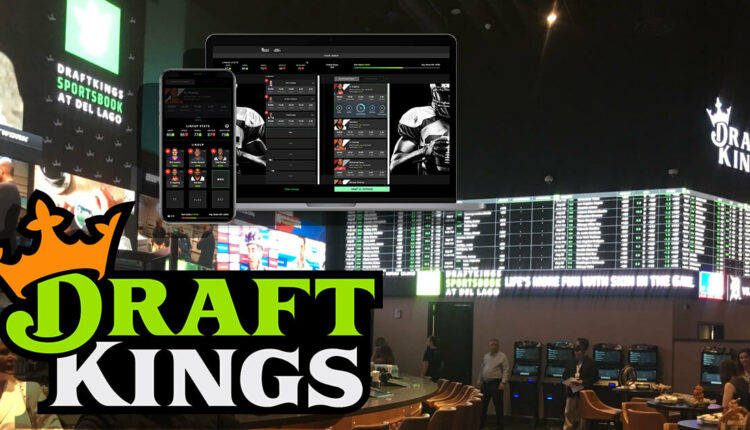 Cathie Wood's ARK Invest ETFs Double Down On DraftKings Stock Despite Monday's 8.5% Slide
DraftKings stock prices (DKNG) took a hit yesterday as the prospect of legalized online sports betting in New York appeared to lose momentum. With share prices falling more than 8.5%, DraftKings closed closer to $58.11, its lowest price in over a month.
Investors were quick to drive up DraftKings' share prices when Governor Andrew Cuomo first announced his plans to bring mobile sports betting to the Empire State. New York could easily be the largest sports betting market in the United States, and the removal of legislative barriers would see many sports betting stock prices increase with the sudden influx of new customers.
New York Senator Joe Addabbo Jr expressed his frustration in a conversation with Legal Sports Report where he stated that the inclusion of mobile sports betting into state budget negotiations was proving to be a challenge.
Addabbo Jr. felt that getting the proposal included now was imperative, as all incentives to bring up the topic at a later date would have greatly diminished. With deadlines looming, the hopes at having the topic added appear to be futile.
While this news did have its influence on the markets, DraftKings was trending positive again Tuesday morning thanks to another push from Cathie Wood some favorable news of their own doing.
ARK Invest founder Cathie Wood is once again betting big on DraftKings, adding more shares to two of her company's ETFs. ARK Next Generation Internet ETF is furthering its investment by purchasing an additional 160,100 DraftKings shares, bring the ETF's total holding up to 1.37 million shares.
The ARK Fintech Innovation ETF also added an additional 549,200 shares, bringing the fund to a total of 797,540 shares of DraftKings stock.
DraftKings, always on the move, also revealed a pair of new investments, including an exclusive partnership with the WWE and sports betting broadcasting group VSiN (Vegas Sports & Information Network), a network founded by legendary sports announcer Brent Mushburger.
With over 18 hours of gambling-specific content being created daily, DraftKings hopes to capitalize off of the relationship and the existing viewing platforms where VSiN already has an established presence. These networks include AT&T Pittsburgh, Comcast Xfinity, fuboTV, Marquee Sports Network, MSG Networks, NESN, Rogers', Sling TV, and Sportsnet. The brand also distributes content via terrestrial radio outlets all across the country.