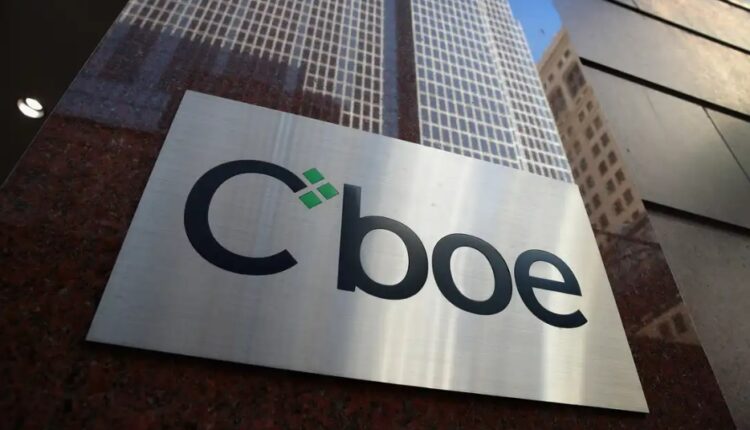 Cboe Launches New Global Listing Offering For Issuer Companies and ETFs
Cboe Global Markets, Inc., the world's leading network for securities and derivatives exchange, has unveiled Cboe Global Listings, a global listing network designed to facilitate access to capital and secondary liquidity for companies and ETFs worldwide. It is a formidable step that takes listed issuer outreach to a whole different level.
As part of its vision to establish a global listing platform, Cboe has taken the initial step of enabling companies to go public on its U.S. exchange, capitalizing on its proven expertise in ETF listings and leveraging the corporate listing knowledge from Cboe Canada—previously known as the NEO Exchange—whom CBOE acquired one year ago. The exchange plans to further expand corporate listings on its stock exchanges in the Netherlands, the UK, and Australia throughout 2024, thus creating an ecosystem of issuer equity attainability in various exchange hubs throughout the globe.
Starting June 2, all stocks listed on Cboe in the U.S. and Canada will also be tradable on exchanges in the Netherlands and the UK, with Australia following suit. Ultimately, Cboe's aim is to facilitate corporate and ETF listings on all its exchanges, providing issuers with exceptional global exposure to investors, comprehensive global account and product management (similar to its existing ETF listings offering), and standardized operational support. In essence, this creates a seamless "intralisting" experience within a single exchange group—again, with listing hubs spread throughout the globe.
The new Cboe Global Listings offering draws on our 50 years of markets expertise, deep regional experience in all the jurisdictions where we operate, and the combined strength of our global equities exchange network to provide locally optimized and centrally coordinated listing services and support. As companies and asset managers of the Innovation Economy seek to raise capital and grow their assets, our global reach and expertise are ideally suited to meet their unique needs.

Dave Howson, Global President of Cboe Global Markets
The focus on Cboe Global Listings centers around the so-called 'Innovation Economy'. The term refers to an economic system that is primarily driven by innovation, technological advancements, and the creation of new ideas, products, and services for the modern area. This may be a lithium play specific the making of efficient electric vehicle batteries or an company specializing on reducing carbon emissions.
Ultimately, Cboe aims to provide strong corporate leadership to support innovative investment products that address global challenges and shape the economies of the future.
In North America, Cboe Global Markets facilitates a large percentage of overall equities transactions. The combined U.S. and Canadian equities trading venues of Cboe handle an average daily notional value of $61.7 billion, capturing approximately 22 percent of the trading market share in the region.
In Europe, Cboe operates the largest pan-European equities exchange, accounting for €8.4 billion in ADNV and holding a 25 percent share of the European equities market. In Australia, Cboe runs the second-largest equities exchange, with an ADNV of over AUD 1.5 billion, representing approximately 19 percent of daily trading in the Australian equities markets.
Abaxx Technologies To Become First Intralisted Company
Also announced as part of its press release: Cboe Global Listings prepares to welcome Abaxx Technologies, Inc. as the first intralisted issuer3 on its global platform. Abaxx Technologies is building Smarter Markets: markets empowered by better tools, better benchmarks, and better technology to drive market-based solutions to the biggest challenges facing society, including climate change and the energy transition.