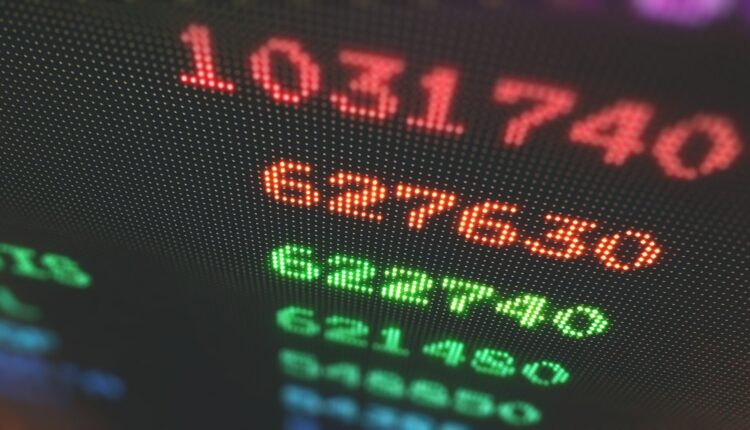 Consumer Price Index Inches 3.2% Higher In July, Core CPI Slips to 4.7%, Easing Fed Hike Concerns
After 12 consecutive months of declining inflation rates from an over four-decade highs of 9.1% in June 2022, the annual increase in the Consumer Price Index (CPI) basket saw a fresh uptick from 3% in June 2023 to 3.2% in July 2023, but below economist expectations of 3.3%.
The data announced on Thursday by the Bureau of Labor Statistics continues to bolster market expectations of a gradual return to the Fed's 2% inflation target, and it waters down fears of new interest rate hikes.
Core inflation, which excludes energy and food is closely monitored by the Federal Reserve as a barometer for underlying inflationary pressures in the economy, fell from 4.8% to 4.7% year-on-year, as in June, slightly below the expected 4.8%.
Concurrently, the Labor Department announced a notable increase in initial jobless claims for the week ending Aug. 5, from 227,000 to 248,000, above the expected 231,000.
Inflation Rebounds In July: Key Highlights
The annual increase in the U.S. CPI came in at 3.2% last month, up from the 3% recorded in June but below the estimated 3.3%.
On a monthly basis, CPI inflation increased by 0.2% in July, maintaining the same pace as in June and matching expectations.
Energy prices rose 0.1% month-on-month in July after a 0.6% increase in June, but are still down 12.5% compared to a year ago.
Food prices ticked 0.2% higher on a monthly basis and were 4.9% higher than a year ago.
Core inflation, which excludes volatile food and energy goods from the CPI basket, increased 4.7% year-on-year, down from both the previous and expected 4.8%.
Core inflation rose 0.2% month-over-month in July, as expected.
The shelter index was the largest factor in the monthly increase in the core inflation, rising at a 0.4% monthly pace, the same increase as in June.
Market Reactions:
Trader will likely lower their rate-hike bets on the Fed's September meeting, with market-implied probabilities for a 0.25% rate hike standing at 15%.
The dollar, as closely tracked by the Invesco DB USD Index Bullish Fund ETF (ARCA: UUP), tumbled 0.1% in the minutes following the July CPI data.
Treasury yields declined, with the 10-year yield down 2 basis points to 4% and the two-year yield down 3 basis points to 4.78%.
S&P 500 futures rose 0.2%, while Nasdaq 100 futures were 0.5% higher, ahead of the Wall Street opening bell. The SPDR S&P 500 ETF Trust SPY finished the last two sessions in the red.