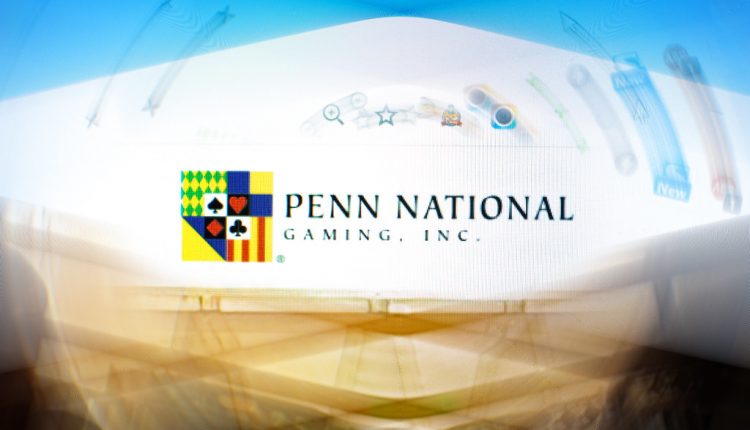 Could Penn National "Virtually" Takeover Barstool Sports Market Share?
Normalcy is returning to the gambling world, as casinos are opening their doors and most major leagues have finalized plans to resume play. Where the ongoing unrest across the country has placed financial markets on uncertain ground, the gaming industry's return to action has caught the eyes of investors who see the emerging space as a worthy gamble.

While closely monitoring all developments in the space, Penn National continues to emerge as a frontrunner in the industry for those looking to invest, with the company seeing a 14% value increase Thursday alone.

Pleas to practice social distancing were largely ignored when Las Vegas' casinos opened their doors for business this week, and while many casino companies saw a market lift, the success seen by Penn greatly outpaced those seen by their Vegas-based competitors.

Vegas casinos rely largely on the tourism industry, and with air travel greatly restricted, it will be a while before Sin City sees the regular influx of visitors it has come to expect.

Penn National, who maintains a small footprint in Vegas, managed to reopen 10 of their Gulf Coast properties, most notably in the southern gambling empire of Biloxi, Mississippi where it was reported that 2020's Memorial Day earnings outpaced last year's profits.

So why did casinos along the Gulf Coast outproduce their vegas counterparts? Experts are attributing the success to location.

Have Money. Will Travel

Where airlines fuel the Vegas economy with hordes of hopeful gamblers on a daily basis, the Gulf casinos are reliant on a more local client base. The region does have an airport, but Biloxi's proximity to many of the region's most populated cities makes it accessible by car, and therefore a reasonable option for those looking to enjoy a weekend out of isolation. 

Where Californians also enjoy the occasional road trip to Las Vegas, the state is still enforcing stricter social distancing measures which further limit one's ability to travel.

Barstool Raising The Bar

Already the fastest-growing sports media company in the nation, Barstool sports became part of the Penn National family following a $163 million investment that handed Penn 36% of the company. Terms of this deal also see Penn take over closer to 50% of the company in three years, with the option to buy the remaining rights at a capped value of $650 million.

Where other gaming giants have a stronghold on the land-based operations, this investment gives Penn National a massive advantage in the evergrowing digital space, and as the expansion of mobile platforms continues to spread across the country, digital visibility will outvalue any property on the Las Vegas strip.

The Barstool partnership gives them exclusive access to the website's 15 million monthly unique visitors along with their dominating presence on all of the most popular social platforms, where they boast close to 73 million followers.

With an app pending, Barstool Bets could become the go-to choice for the largest socially active sporting fanbase online today, further making Penn National the dominant force in the space.

Other than Fox Bet, no other competitor has truly paired with a large media partner, which means that companies like DraftKings, MGM, and Fanduel will need to designate a larger percentage of their earnings towards advertising.

As a shareholder on the largest sports-centric site on the web today, Penn National already has the ability to control the narrative and promote their product across all of Barstool's products, platforms, and top-ranked podcasts.

In a recent presentation, Penn National claimed that "If we convert 5% of both the 66 million Barstool audience and the 5 million active members in mychoice to sports betting and iCasino customers, we could achieve 13% market share by revenue at maturity."

Based on current market projections, 13% would total roughly $2.6 billion in revenue and the 3.5 million users would see them nearly reach the same numbers boasted by DraftKings in April's IPO offering.

This potential growth rate makes them a great investment choice for short-term and long-term investors, as it is very likely that Penn National will own 100% of Barstool Sports and Barstool Bets in a 3-5 year time frame.

There is no such thing as a sure bet when it comes to sports wagering, but investors who chose to ignore the writing on the wall will likely remember this as the one that got away.