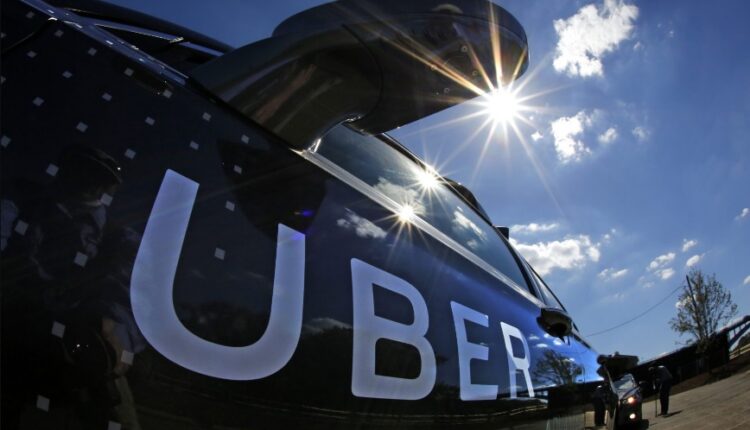 Couple Mistakenly Hit With $30,000 Uber Charge, Bank Blames Customer
During their vacation in Costa Rica, an American couple alleges that they were billed $29,994 for a single Uber UBER ride. 
Dominique Adams said in a video shared on TikTok that an Uber ride in late June should have cost 29,994 Costa Rican colones, not dollars.  Instead, Adams was charged US$29,994.33.
In another video, Adams explained that she contacted her bank and they "basically told me that it was my fault because I put a travel notice on my card, and because of that, the charge was able to bypass all of the security measures, all of the policies that were in place."
The screenshots in the video indicate that the charge was a temporary hold, with the pending transaction scheduled for withdrawal.
Douglas Ordonez, Adams' husband, told Insider that he was on his way from the U.S. to Guatemala to meet his wife for a trip to celebrate their fifth anniversary when the mishap happened with the Uber booking. 
"I got the notice of insufficient funds, and I knew we had money in the account, so I tried it again, and it said the same thing too. Then I checked my bank account, and that's when I saw the $29,000 charge," he told the outlet.
Ordonez and Adams say they usually charge Uber rides to their credit cards but charged this ride to their debit card by accident.
Altura Credit Union told Adams that the charge went through despite her much-smaller daily limit because she'd put a travel notice on their account for the trip.
Following several days, the couple stated that the problem was resolved. They reported receiving a refund for the charged amount, and the Uber ride was provided to them free of charge as compensation.
However, they expressed uncertainty regarding which party, Altura Credit Union or Uber, resolved the matter, as their communications with both entities were inconsistent.