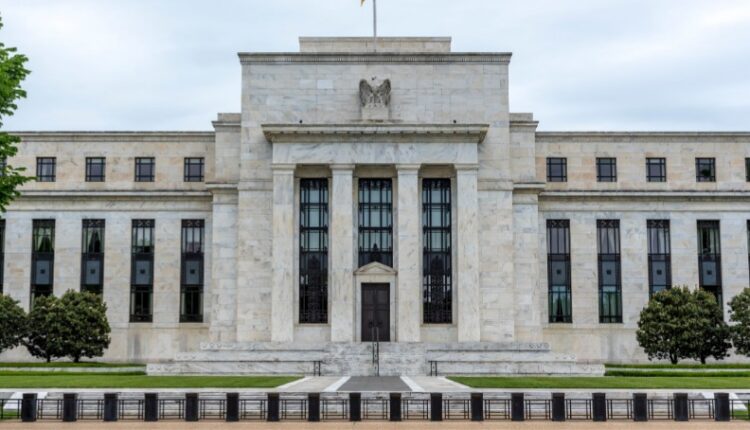 CPI Rises 3.7% Year-Over-Year In September, Reigniting Fed Rate Hike Speculations
The Consumer Price Index (CPI) once again surpassed economist expectations in September, adding fresh pressure on the Federal Reserve to consider raising interest rates further.
September CPI Report: Highlights
Inflation grew at a 3.7% year-over-year pace last month, unchanged from August's 3.7% and exceeding economist estimates of 3.6%, according to the Bureau of Labor Statistics' CPI report released on Thursday
On a monthly basis, the CPI increased by 0.4%, showing a slight deceleration from August's more robust 0.6%, but still outperforming the expected 0.3%
The core CPI, which excludes energy and food prices, decreased from August's 4.3% year-over-year to 4.1% in September, matching the expected 4.1%
On a monthly basis, the core CPI increased by 0.3%, consistent with both the previous month and the anticipated 0.3%
The shelter index made the most significant contribution to the monthly rise in all items, representing more than 50% of the total increase
Immediate Reactions: Dollar Up, Stocks Down
The U.S. dollar, as tracked by the Invesco DB USD Index Bullish Fund ETF UUP, had a knee-jerk reaction, rising 0.3%, minutes after the CPI report. Futures on the S&P 500 flipped to the red, ahead of New York opening bells.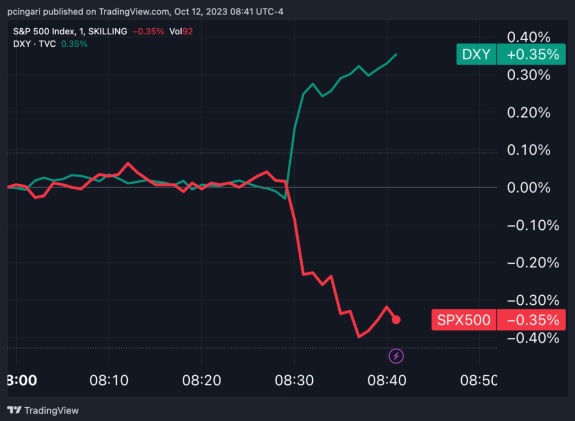 The CPI report comes after the Wednesday release of the producer price index inflation report for September, which similarly showed a higher-than-expected reading.
Before the release of the CPI report, Fed futures pricing indicated a probability of over 90% that the Fed would maintain interest rates at their current levels during the upcoming Federal Open Market Committee meeting.
September 2023 FOMC meeting meeting minutes released on Wednesday revealed the majority of Fed policymakers still leaned toward an additional increase in the federal funds rate at a future meeting. Some members believed that no further rate hikes would be necessary. Nonetheless, all members were in agreement that monetary policy should remain restrictive for a period until inflation showed sustainable signs of moving down to the 2% target.