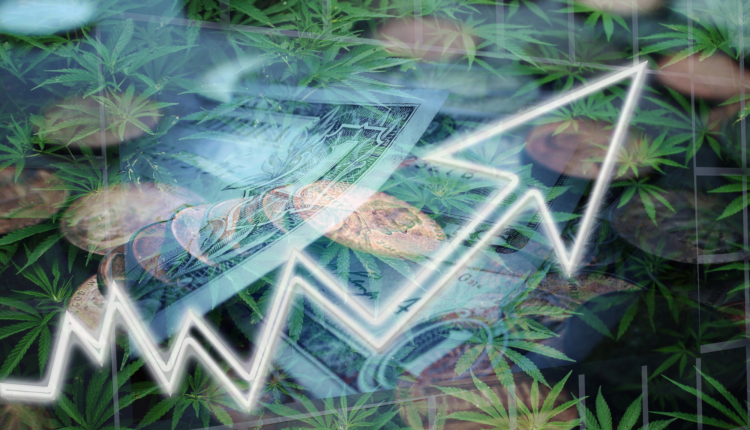 Creso Pharma Unlocking New Markets
Cannabis operators in the United States are plagued with the ever-concerning threat of Federal prohibition. While the US may have been miles ahead of other first-world countries in regards to cannabis regulation on the state level, the federal ban limits operators from many opportunities.
However, cannabis companies developing products, signing up new clients, and building strong reputations outside of the US, are forging a very different path. Countries like Canada and Australia, where cannabis is legal federally, recreationally, and medicinally respectively, have a regulatory environment that empowers these companies to stretch their reach both in their product skews and over international markets.
One such company that is taking full advantage of these circumstances is Creso Pharma. The ASX listed company, offering a true vertically-integrated approach to the industry is piquing the interest of investors on both sides of the dateline.
Valued at AUD 220 million, the company has successfully booked a couple of years of consecutive multi-million-dollar revenue, an impressive feat compared to its peers in the field. The valuation may appear steep relative to its revenue, however, market caps in this space generally favor the action-takers over the brand builders.
The company has steadily been displaying strong performance both locally and internationally. Most recently their Canadian subsidiary, Mernova, secured purchase orders for north of half a million dollars to kick off February 2021.
The buyer? The most reliable customer of all, the government.
One of them is Cannabis NB, the government-owned retail cannabis monopoly in the Atlantic Canadian Province of New Brunswick. The Purchase Order marks Mernova's entry into the province.
New Brunswick, known to be one of Canada's most beautiful provinces, is an important market for Creso and provides another opportunity for the Company to grow its international revenue streams.
Cannabis NB has an established footprint in the province through 20 brick-and-mortar stores, and its online sales platform. During the quarter that ended 31 September 2020, the group sold C$20.1m worth of cannabis, which highlighted a 23% quarter-on-quarter increase.
Unsurprisingly, Mernova expects ongoing purchase orders from Cannabis NB in the coming months. Mernova's strains are available for sale online and through all 20 stores province-wide.
It appears that the high-quality product being offered by the company, which tends to reflect attention to detail and a well-balanced potency of flower, is consistently sold-out.
Creso advised that it continues to see significant demand for its product range with several large retail locations across Canada currently being sold out, or having been sold out of some, or all products. The Company expects a slew of new POs to materialize in the coming weeks to satisfy the strong consumer demand.
The Company is continuing to explore opportunities to expand its footprint in the Canadian market and has a number of territories earmarked for near-term expansion. Creso is also progressing with new product development initiatives and expects multiple launches in the coming months.
The new offerings include hash products which will be sold under the Ritual Black brand and pre-roll joints to be sold under the Ritual Sticks brand. Creso anticipates that these offerings will add yet another revenue stream for the company. 
Switching gears to less psychoactive molecules, the company has also invested significant resources into treating our furry companions.
Creso has developed snacks for animals that are loaded with CBD, the non-psychoactive ingredient in the cannabis plant, geared towards relieving anxiety in pets and assisting their mobility.
CBD has shown to have anti-inflammatory indications that can help geriatric animals and anxiety-relieving properties, a commonly perceived dilemma in pets that spend all day without their owners.
As Bruce Linton, strategic advisor to Creso puts it, many have acquired pets during the Covid19 pandemic and spend all day with them. However, once work-from-home policies expire, the pets will be shocked and anxious that their owners are nowhere to be found for hours on end. 
While this seems outlandish, the fact is that pet anxiety is a real problem and a huge concern for pet owners. A concern they are willing to spend significant disposable income on solving.
Considering US consumers spend a reported $100 billion per year on their pets, there's little doubt that CBD products for pets, if researched and applied correctly, will have huge consumer demand.
With other verticals in play and further international markets in reach, Creso is gearing up to make a consequential splash in the pool of global cannabis supply.