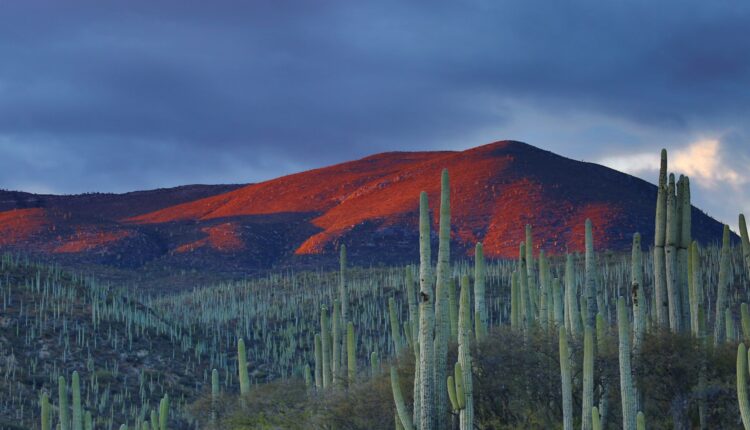 DELIC Acquires Two US Ketamine Clinics and Retains IDR Marketing
DELIC Corp. (CSE: DELC), founded in 2019, is the first psychedelic umbrella media platform–currently a trusted source for those interested in the realm of psychedelic science. DELIC is announcing their new strategic marketing campaign with IDR Marketing; retaining their services to promote marketing and brand awareness through social media platforms as well as press initiatives and advertising approaches.
DELIC Corp. focuses on providing information on psychedelics and has three existing platforms that collectively reach over 100,000 people each month. DELIC's product contributions include The Delic, an e-commerce store, Reality Sandwich, a free public educational blog, and Delic Radio, a podcast featuring leading experts in psychedelic news, science and culture. DELIC is also proposing a biannual psychedelic wellness conference, Meet Delic, with speakers from five countries–the first of its kind.
DELIC Brand Expansion Through Retaining IDR Marketing
IDR Marketing, a leading full-service marketing agency, specializes in devising financial marketing campaigns and assisting businesses throughout North America. IDR focuses on marketing for small and microcap companies. With this new partnership, DELIC will be provided with marketing awareness services by IDR, continuing to expand their profile.
"With the recent milestones we have achieved, we believe it's time to deliver our message to existing and prospective shareholders to maximize our value. IDR has a proven track record of creating media, content and wide-scale distribution in the microcap space and we are confident it will assist in our efforts to grow our profile in North America," states Matt Stang, Co-Founder and Special Advisor of DELIC.
DELIC Agrees to Acquire Ketamine Infusion Centers LLC
In addition to educating the public about new wellness options and psychedelic therapy, DELIC has recently entered a binding letter agreement to take possession of Ketamine Infusion Centers LLC (KIC). KIC administers IV Ketamine infusion and utilizes a leading edge electronic medical record (EMR) specifically designed for ketamine infusions, making it effortless to track and monitor patients and their progress.
KIC operates two ketamine clinics in Phoenix, Arizona and Bakersfield, California. KIC is dedicated to treat patients who have tried alternative therapies and medications without success, offering hope with ketamine therapy.
Sonny Diaz, Co-Founder of KIC stated, "Our management team has been in the clinic and medical business for 15 years scaling and operating. We jumped on the opportunity to join DELIC as we feel the patient acquisition strategy – using DELIC's media platform to drive patients – is a potential game changer. We think there is an opportunity to scale our SOPs and clinics over the next 18 month to be the national leader in the space."
DELIC's Multi-pronged Approach to the Psychedelic Renaissance
DELIC's combination of clever networking, access to the top entrepreneurs, possession of the latest technology and its unmatched expertise in curating popular culture makes it a leader in psychedelic wellness. DELIC is educating the public about wellness options available and is making it possible for a diverse demographic to feel empowered and live better lives.
Jackee Stang, CEO of DELIC, states, "As the first ever psychedelic wellness corporation, it is our mission to open the doors of psychedelic healing to the masses. We decided to take DELIC public because we believe that psychedelic wellness should be open to everyone. All people from diverse backgrounds and varied life experiences. DELIC is the first ever psychedelic wellness company designed to disrupt the status quo by diversifying our operations, maintaining sensible messaging and intentionally avoiding dogmatic practices or binary rhetoric. We believe in being pragmatic and maintaining a clear-headed approach as the psychedelic sector continues to build."
DELIC's collaborations with IDR Marketing and Ketamine Infusion Centers (KIC) are making headway in the psychedelic wellness empire. DELIC's acquisition of KIC establishes DELIC as a diversified psychedelics organization, adding a team of six medical professionals and bestowing DELIC with a wealth of knowledge and industry experience. DELIC intends to attract patients to KIC through its media platform and to become a national leader in psychedelic wellness, taking the initiative with its innovation and ingenuity.