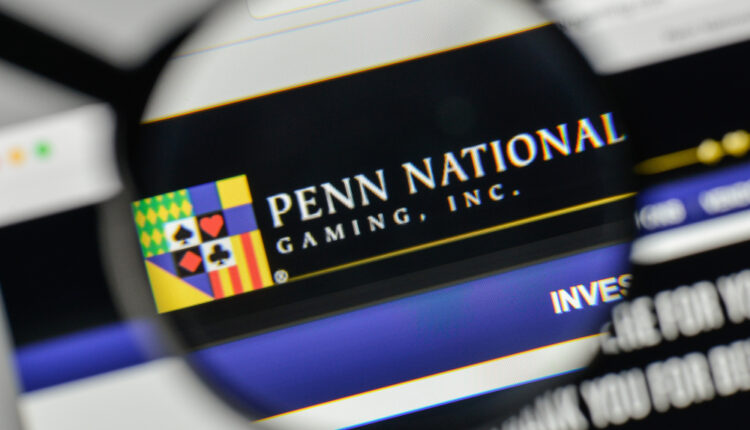 Did Penn National Just Tip Sports Betting Stock Investors Off On The Next Big Buy?
Sports betting stock investors have profited more than once when paying close to Penn National Gaming (NASDAQ: PENN) and their penchant to take positions in other brands closely related to the iGaming space.
It was revealed this week that Penn National had taken a 7% position in PointsBet Holdings, an Australian sports betting company already setting roots in the North American marketplace. While it is common to see large companies take positions in other brands, this particular move replicates a move from Penn National's playbook, and one that has led to significant returns for investors.
A recent $2 billion deal saw Penn National acquire Canadian sports betting and media company theScore, but many forget that Penn had taken a 9% stake in theScore two years prior through a private placement.
At the time of Penn's initial investment, shares of theScore's stock were trading close to $4.Two years later, and those same shares are now trading above $34 each, representing more than a 750% increase.
There are numerous factors that need to be taken into consideration when justifying this growth, but Penn's proximity to the industry has allowed them to identify and take a stake in brands poised to make some noise in the space, and this recent move should give sports betting stock investors a hint as to where to place their money.
The PointsBet position mirrors the one seen with theScore, and yea, PointsBet does trade over the counter meaning that US investors can place money into the brand, in hopes that Penn's instincts are once again on point.
Penn National's Rise In The Online Sports Betting Arena
Penn National is far from new to the sports betting arena, with the company owning and operating more than 42 properties in almost half of the country. However, it was their 2020 position with sports media giant Barstool Sports that saw Penn National become a household name.
For a purchase price of $163 million, Penn took a 36% stake in Barstool Sports with an option to extend this position to 50% for an additional $62 million three years later.
This partnership paved the way for Penn National's entrance into the online sports betting space under the name of their new partner, with Barstool Bets launching this year to compete in the young market.
The joining of forces with Barstool and theScore underline Pann National's strategy of merging with media entities that already come with their own reputation and audience and the new interest in PointsBet could signal a slight adjustment in course, as the product offers more of a novelty way to bet as opposed to content production focused on the act of wagering.
The use of the word 'adjustment' might be a little harsh, but with their Barstool Sportsbook product now live in a few states, Penn has a clearer idea as to just how far the Barstool reputation will carry them in terms of the market share when going up against the massive marketing budgets of rivals FanDuel and DraftKings. 
Shares of Penn National Stock have underperformed recently in comparison to the industry, but investors and analysts remain high on the brand's long-term value implications.
In a recent Q2 note to investors, Carillon Towers Advisors defended their position on Penn National and felt that the brand remained a solid long-term play.
"Penn National Gaming is a diversified omnichannel provider of retail and online gaming, live racing, and sports betting entertainment. After a substantial run, Penn National Gaming sold off during the quarter, reflecting profit-taking in a number of sports and online gambling stocks. However, fundamentals are healthy in firm's regional gaming markets and its sports betting initiatives remain strong."